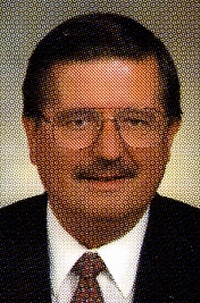 Donald L. Gelbaugh, 67, of Mechanicsburg and formerly of Carlisle, died on Friday, July 15, 2011 in Harrisburg Hospital, surrounded by his loving family. He was born on Monday, April 24, 1944 in Carlisle and was a son of the late Dallas W. and Gladys (Adams) Gelbaugh.
Don formerly owned and operated an Erie Insurance Agency in Carlisle for over 20 years. He also formerly owned and operated Zorba's Restaurant in Harrisburg for five years and retired after 19 years as a sales representative with L.B. Smith Lincoln-Mercury Dealership, formerly in Mechanicsburg. Don was a former member of Grace United Methodist Church in Carlisle and he enjoyed woodworking, traveling, camping and spending time in Florida.
He is survived by his wife of 17 years, Jean E. (Booth) Gelbaugh, two sons; Mitchell S. (and his wife, Sara) Gelbaugh of Carlisle and Todd E. (and his wife, Deb) Gelbaugh of Harrisburg, two brothers; Dallas (and his wife, Mary Jo) Gelbaugh, Jr. of Carlisle, Glenn (and his wife, Wanda) Gelbaugh of Camp Hill, one sister, Janet (and her husband, Earl) Keller of Carlisle, nine grandchildren, two step-grandchildren, two great-grandchildren and several nieces and nephews. He is survived by his former wife, Nancy Roof of Boiling Springs.
Viewing will be held on Tuesday, July 19, 2011 from 6:00 p.m. until 8:00 p.m. at Ewing Brothers Funeral Home, 630 S. Hanover St., Carlisle. A Memorial Service will be held on Saturday, August 13, 2011 at 11:00 a.m. in Grace United Methodist Church, 45 S. West St., Carlisle, with his nephew, Rev. Dennis Keller, officiating. Burial will be private. Memorial contributions may be made to the American Diabetes Association, 3544 N. Progress Avenue, Suite 103, Harrisburg, PA 17110 or to a charity of your choice.
Click here to send a condolence
Todd, Mitch & families,
I am sorry to hear about your dad. Many laughs were shared between the Gelbaughs and the Wimers "back in the day".
Sincerely, Denise

Denise (Wimer) Evans
_______________
I am so sorry to hear of your loss, our thoughts and prayers are with all of you.

Tom & Deb Adams
_______________
Dear Jean and Family
We are so sorry to hear of Don's passing. Please know that you and your family are in our thoughts and prayers. If there is anything we can do please let us know.

Your neighbors
John and Maureen
______________
God bless you and give you strength. Donnie was a good friend. My deepest sympathy for Mitch and Todd.

Linda Caufman
_______________
We are sorry to hear about Don's passing. I remember when we were neighbors in Mechanicsburg and had joint cookouts, played Pinochle, and Don always having a grin on his face. Surely he will find his place in Heaven and mourned by his family and friends. God Bless.

Louise (Gower) Gosma and husband, Jim
_______________
Our condolences to Mitch and the entire Gelbaugh family.
Our thoughts and prayers are with you.

Dave and Teri Punt
________________
Your message of condolence will appear here.