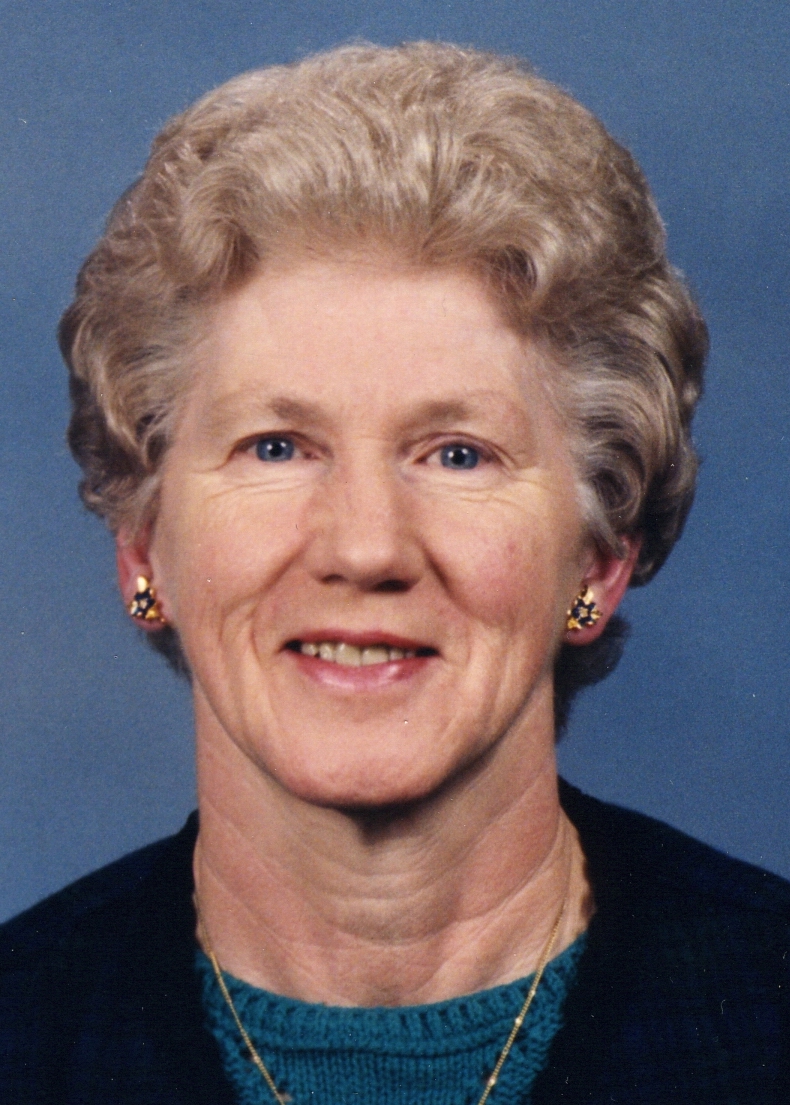 Helen M. Kough, 81, of Newville, passed away Monday, March 14, 2011, with her family by her side at Shippensburg Health Center. She was born in Green Township, Franklin County on Thursday, February 20, 1930, and was a daughter of the late Joseph H. and Eva (Jamison) Snoke Rock.
She was involved in many community organizations throughout her life including Cub Scout Den mother, Girl Scout Leader, 4-H Leader, and a dedicated Big Spring Band Booster. Helen was also a life member of the Penn Township Volunteer Fire Department Auxiliary and enjoyed making chicken corn soup for the Firemen's fair for many years. She was a member of Centerville Lutheran Church, where she had been involved in the Sunday School and Vacation Bible School. One of her passions was spending time with her family and RV camping. Another hobby was tending her garden, growing roses and other types of bulb flowers.
Helen is survived by her loving husband of 63 years, Robert W. Kough, Sr., her son, Robert W. Jr. (and his wife Julie) Kough of Newville and two daughters; Deborah C. (and her husband, Stephen A.) Zeigler and Sally J. Miller of Newville, three grandsons; Stephen Kough of Dillsburg and Joseph and Matthew Miller of Shippensburg, four step-grandsons; Greg, Van, and Robert Thorson of Carlisle and Richard Thorson of Newville, twelve great-grandchildren and four great-great-grand children, a brother, Merle H. (and his wife Pauline) Snoke of Walnut Bottom and numerous nieces, nephews, and cousins.
Funeral services will be held at 1:00 p.m. on Friday, March 18, 2011 at Ewing Brothers Funeral Home, 630 S. Hanover St., Carlisle. Pastor Jerri Morton and Pastor Jean Kuebler will officiate. Burial will be in Westminster Memorial Gardens, Carlisle. Viewing will be held from 6:00 p.m. until 8:00 p.m. on Thursday, March 17, 2011 at the funeral home and on Friday, March 18, 2011 from 12:00 p.m. until time of services.
In lieu of flowers, memorial contributions may be made to Centerville Lutheran Church, 1874 Walnut Bottom Road, Newville, PA 17241 or Penn Township Vol. Fire Dept., 1750 Pine Road, Newville, PA 17241.
Click here to send a condolence
You are in our thoughts and prayers during this time. Sorry to learn of Helen's death. May God Bless and Comfort you during your loss.

Betty Fraker
Linda Markley
Barbara Adams
_____________
My thoughts and prayers are with all of you during this trying time.
I know she will be greatly missed.

Cam
_______________

Sally,
I am so sorry to hear of your mother's passing.
You and your family are in my prayers.

Kay Keck
_______________
My deepest and heartfelt sympathy to you all. She was a sweet lady. May God hold you close to his heart during this difficult time. My prayers are with you.

Jo Wheeler
_______________
I am sorry for your loss and you are all in my prayers and thoughts.

Sommer (Hefflefinger) Johnson
_______________
Keeping you in our thoughts and prayers. Cherish the memories.

Jack & Bab Robinholt
_______________
My condolences to all the family, but especially to husband Bob and son Robert II, whom I knew best of all. I have many fond memories of living in Centerville, knowing the Keogh family and being their 'paper boy' for a time.

Fred Richardson
(fsr@virginia.edu)
________________
So sorry to hear about the passing of Helen.
She was a wonderful lady. May God give you peace and strength.

Beverly (Springsteen) Mixell
_______________
I am so sorry to hear of Aunt Helens passing. She was a very special lady. I pray that God gives you all comfort and peace with her passing. You are all in my thoughts and prayers.

Misty Pensinger
_________________
Debbie and Steve and extended family,
We are so sorry to hear of your mother's passing and are keeping you in our thoughts and prayers.

Abigail, Bill & Culver
______________
WITH DEEPEST SYMPATHY, YOU ARE IN OUR THOUGHTS AND PRAYERS. THE TWP. WILL BE MAKING A MEMORIAL CONTRIBUTION TO PENN TOWNSHIP VOLUNTEER FIRE DEPT.
SINCERELY, COOKE TOWNSHIP SUPERVISORS
_______________
Your message of condolence will appear here.