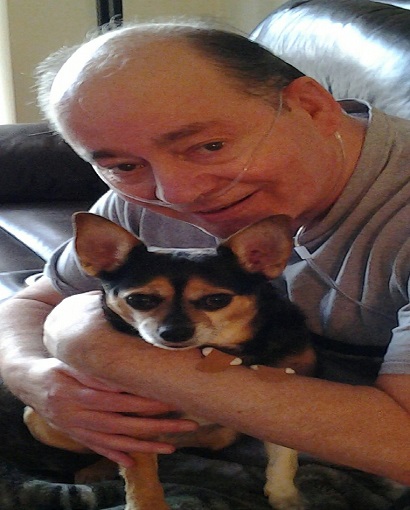 SSGT (Ret) John W. Fulps, USAF, 61, of Carlisle, died on Tuesday, January 1, 2019 at Select Specialty Hospital in Camp Hill. He was born on February 28, 1957 in Paris, France and was a son of the late Bennie L. and Selma M. (Burgess) Fulps.
John graduated in 1975 from Pleasant Grove High School in Alabama. John then entered the US Air Force and retired after 18 years of service. He was a veteran of Desert Shield/Storm and earned many awards and honors for his service. John was a life member of V.F.W. Post 477, Carlisle.
He is survived by his wife of 39 years, TSGT (Ret) Margaret Ann (Naugle) Fulps, USAF, one brother, Bennie L. Fulps, Jr., two sisters; Maria Jones and Betty Velazquez and several nieces and nephews.
A graveside service with military honors will be held at 10:30 a.m. on Monday, January 7, 2019 at Indiantown Gap National Cemetery, Annville. Ewing Brothers Funeral Home, Carlisle is in charge of the arrangements. www.Since1853.com.
Click here to send a condolence
RIP dear soul and our prayers and condolences to your wife and family and friends.
THANK YOU for your service to a most grateful Nation.
"It is the Soldier, not the reporter Who has given us the freedom of the
press.It
is the Soldier, not the poet, Who has given us the freedom of speech.
It is the Soldier, not the politicians That ensures our right to Life, Liberty and the Pursuit of
Happiness.It
is the Soldier who salutes the flag, Who serves beneath the flag,
And whose coffin is draped by the flag". Grant Eternal Rest unto them O'Lord and may we all meet again in Your Home. Pax+
_______________

Rest in Peace little brother. I wish I could've spoken with you before you left us. We had so much to talk about.

Bennie L. Fulps Jr.
_______________
Your message of condolence will appear here.
Ewing Brothers Funeral Home, Inc.
Since 1853
630 S. Hanover St., Carlisle, PA 17013
Phone: (717) 243-2421
"Five Generations of Service"
Steven A. Ewing, FD, Supervisor, Owner
William M. Ewing, FD
(1926 ~ 2009)
Seymour A. Ewing, FD
(1926 ~ 2009)
Jessie Morrison Ewing, FD
(1892 ~ 1988)
William J. Ewing, FD
(1898 ~ 1934)
Hastings A. Ewing, FD
(1866 ~ 1924)
Alexander B. Ewing, FD
(1831 ~ 1903)
PROUD MEMBER OF
Capital City Funeral Directors
Association
Copyright © Ewing Brothers Funeral Home, Inc. 2007-2018