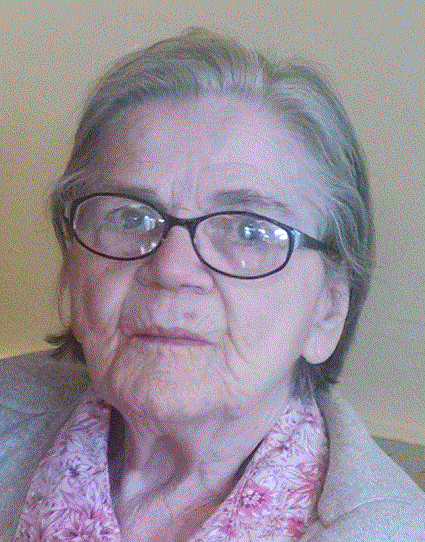 Syvilla Elena (Bishop) Moyer, 87, of Carlisle, passed away on Saturday, November 24, 2018 at Claremont Nursing & Rehabilitation Center, Carlisle. She was born on October 11, 1931 in Carlisle and was a daughter of the late Walter Eugene Bishop, Sr. and Sedora Elena (Peters) Bishop. Syvilla was married for 55 years to the late Earl Raymond Moyer, Sr. who passed away on April 23, 2005.
Syvilla was a loving and devoted homemaker.
She is survived by three daughters; Susan Jones of Churchtown, Linda (Bill) Beates of Carlisle and Sandra Moyer (Ron Crull) of Carlisle, one son, Earl Moyer, Jr. (Jodi) of Carlisle, seven grandchildren; Richard Jones of Elliottsburg, Brian (Rebecca) Jones, Scott Jones of Churchtown, Kevin Ryan of Newville, Sean Beates of Carlisle, Adam Moyer of Carlisle and Ameleah Moyer of Carlisle, 13 great-grandchildren; Karissa, Rylee and Brianna Jones, Kyle Maus, Cameron Ryan, Courtney Short, Kennedy, Bray and Jase Beates, Anthony and Legend Moyer, two sisters; Bonnie Bishop and Joyce Sanders and many nieces and nephews. Syvilla was preceded in death by two brothers; Walter Bishop, Jr. and Robert Bishop, four sisters; Georgia Baker, Charlotte Bishop, Pauline Barrick and Jean Clark, two grandchildren; Christine Jones and Eli Moyer.
A viewing will begin at 10:00 a.m. on Thursday, November 29, 2018 followed by funeral services at 11:00 a.m. in the Ewing Brothers Funeral Home, 630 S. Hanover St., Carlisle with Rev. Richard Reese officiating. Burial will be in Cumberland Valley Memorial Gardens, Carlisle. In lieu of flowers, memorial contributions may be made to St. Jude Children's Research Hospital at www.stjude.org.
Click here to send a condolence

Your message of condolence will appear here.