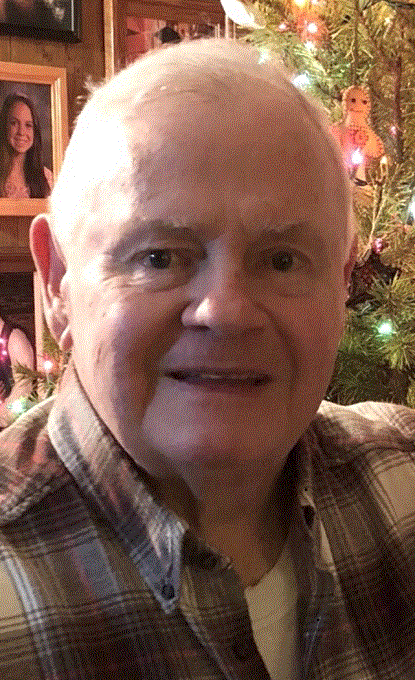 Doting husband, father and grandfather, Ridgley "Rich/Butch" Krouse Snyder, Sr., 77, of Carlisle, passed away on Tuesday, November 6, 2018 at Claremont Nursing Home, Carlisle with his loving family by his side. Born in Petersburg, PA on October 5th, 1941, Ridgley was preceded in death by his mother and father (Martha Caroline Krouse and William Elmer Snyder) and two sisters (Deborah Habajec and Sherry Snyder).
He is survived by his devoted and loving wife of fifty-seven years, Lois (Ward) Snyder. Also surviving is his sister, Carol Jean and Harold Lucas. He was loved by his five children, twelve grandchildren, and one great-granddaughter: daughter, Cynthia and Anthony Quickel, with grandson Anthony; daughter, Pamela and Douglas Fickel, with grandchildren Samantha and Ryan Blood, Emma and Michael Kromka, and Douglas Fickel, Jr.; daughter, Audrey and Calvin Barrick, with grandsons Tyler, Taylor, Calvin and Megan Barrick as well as great-granddaughter Caroline; son, Ridgley, Jr. and Staci Snyder, with grandsons Ridgley, Ian, and Braden; and son, William and Melanie Snyder, with granddaughters Molly and Leah.
Ridgley was retired from the Cumberland County Redevelopment Authority. He loved fishing, listening to music, sitting on the porch, and traveling with his wife Lois. Over their many years of adventure, they visited all forty-eight of the continental United States as well as two countries. Whether riverside with bait and tackle, RVing across the country, or on their weekly Friday drives, Ridgley always had his wife by his side. He was dedicated to his larger family and loved attending their many sporting, school, and club events and took great joy in his grandchildren. Ridgley will be remembered by many for his playful humor and pockets full of mints, which would be tossed at random to anyone around. His friends, family, and wife will miss his company greatly.
A visitation will begin at 6:00 p.m. on Wednesday, November 14, 2018 followed by a memorial service at 7:00 p.m. in the Ewing Brothers Funeral Home, 630 S. Hanover St., Carlisle with Rev. Ken Hoke officiating. Memorial contributions may be made to the Alzheimer's Association, 2595 Interstate Dr. Ste 100, Harrisburg, PA 17110 or to A-T Children's Project at www.atcp.org. Visit www.Since1853.com to send condolences.
Click here to send a condolence
My deepest condolences and much love to the Fickel family. You are in my thoughts.

Suzanne Bartel
_______________
sorry to hear about rich, always try to remember the good baseball times with the boys, god bless.
______________
sorry to here about rich, god bless. the freeman family

Leroy Freeman
______________
We are so sorry thinking of you and your family. Love to all Belva and Butch.
_______________
Your message of condolence will appear here.