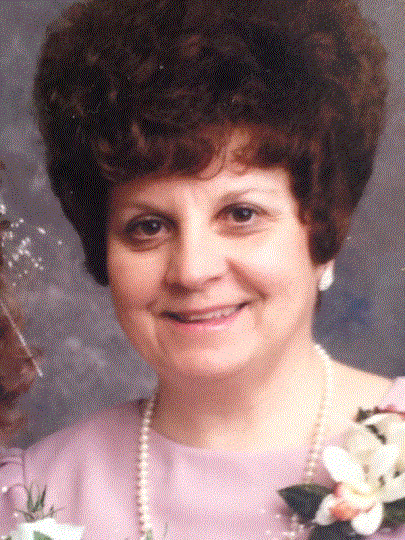 Patricia Ann Struthers, 78, of Newville, passed away on Friday, August 24, 2018 at Green Ridge Village, Newville. She was born on March 13, 1940 in Port Jervis, NY and was a daughter of the late Charles and Marion (Love) Meloi and was the widow of Donald Struthers, Sr., who passed away on Nov. 17, 1993.
Pat graduated in 1958 from Port Jervis High School. She was a dedicated caregiver to her disabled husband for many years. She enjoyed making floral arrangements and would sell them at the former Carlisle Farmers Market. Pat volunteered at Green Ridge Village for many years.
She is survived by one daughter, JoAnne S. (husband, Shane) Cohick of Newville, one brother, Charles Meloi of Sparrowbush, NY, one sister, Beverly Dexter of Matamoras, PA, five grandchildren; Saul and Skylar Cohick and Devon, Meagan and Rebecca Struthers and several nieces and nephews. Pat was preceded in death by one son, Donald Struthers, Jr. and one sister, Mary Verrelli.
A viewing will begin at 10:00 a.m. on Thursday, August 30, 2018 followed by funeral services at 11:00 a.m. in the Ewing Brothers Funeral Home, 630 S. Hanover St., Carlisle with Pastor Shad Baker officiating. Burial will be in Cumberland Valley Memorial Gardens, Carlisle. Donations to help with funeral expenses may be made to JoAnne Cohick, 2113 Pine Rd., Newville, PA 17241. Since1853.com.
Click here to send a condolence
JoAnne,Shane and and family.
Pat was a wonderful person. My condolences to the Cohick family on her loss

William Cobb

_________________
prayers and thoughts sent to all, pat was such a sweet woman and she will be missed, hugs to all

holly and jim mcmanus
________________
So sorry for loss of your Mother. I knew her from Sharon's beauty shop. I also know Shane and pray God will comfort you and the family.
___________________
To all the family, we're sorry to hear of Pat's passing. She was so sweet and caring. She and Don will always have a special place in our hearts.
________________
Joanne and family, so sorry for the loss of your mom. You were a great daughter to her always! Remember all the great times you always had together! She loved you dearly!! Hugs, kisses, and prayers to you!

Cathy Dechene Johnson and family
_________________
So sorry for your loss, Pat was a big part of my life as my neighbor across the street on old School house hill

david ganz
_________________
JoAnne and Shane,
My deepest sympathy on the death of your Mother (in-law). May God grant you comfort during this difficult time.

Mary Fetrow aka Mamselle
_______________
Pat was a dear friend and loved by all. I enjoyed her visits and company so much! My heart goes out to her family. With Deepest Sympathy, Betty Ganz
________________
Your message of condolence will appear here.