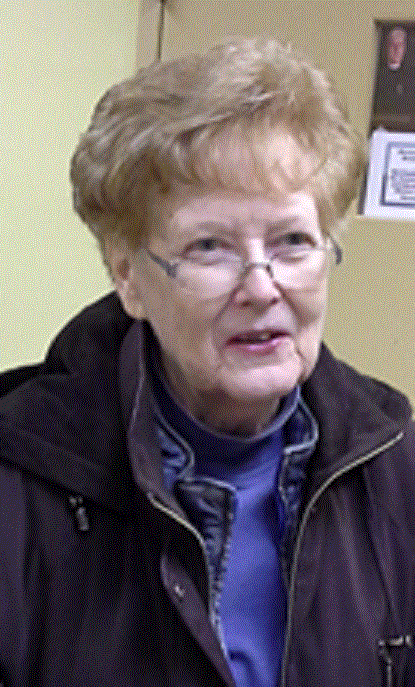 Patricia Ann (Ervin) Marovich, 79, of Carlisle, passed away on March 21, 2018 at UPMC Pinnacle Carlisle. She was born on April 18, 1938 in Pleasant Hill, TN and was a daughter of the late Ulysses Clinton Ervin and Georgia Lee (Drake) Ervin Meloro.
Patricia graduated in 1956 from East Nashville Senior High School. In 1960 she earned her Bachelors' degree in Nutrition and in 1965 her Masters' degree in Dietetics, both from the University of Tennessee in Knoxville. She did her dietetic internship at Charity Hospital in New Orleans in 1961. Pat was a Registered Dietitian and retired after many years of service with the Church of God Home in Carlisle. She also had worked at the Claremont Nursing & Rehab. Center, Carlisle, the VA Medical Center in Martinsburg, WV and the Vanderbilt Medical Center. Pat also taught at Harrisburg Area Community College. She was a member of St. Paul Evangelical Lutheran Church, Carlisle, Zeta Tau Alpha Sorority, Laureate Epsilon Rho Chapter of Beta Sigma Phi Sorority, the Academy of Nutrition and Dietetics and the Cumberland County Historical Society. Pat enjoyed baking for church activities, tole' painting, flowers and cats.
She is survived by two daughters; Laura Marovich Shank and her husband, Todd Shank of Carlisle and Lee Ann Marovich Walter and her husband, Dr. Matt Walter of St. Louis, MO, two brothers; Clinton L. Ervin and his wife, Peggy of Dickson, TN and James P. Ervin and his wife, Carolyn of Smithville, TN, three grandsons; Liam P. Shank, Samuel Walter and Jacob Walter and several nieces and nephews. She was preceded in death by her former husband, George M. Marovich, who passed away in 2016.
A memorial service will be held on Saturday, April 7, 2018 at 11:00 a.m. in the St. Paul Evangelical Lutheran Church, 201 W. Louther St., Carlisle with Rev. Rob Moore officiating. A visitation will be on Saturday from 10:00 a.m. until time of services. A time of fellowship will follow the service at the church. Burial will be private in Stroud Cemetery in Morrison, TN. Ewing Brothers Funeral Home, Carlisle is in charge of the arrangements. Memorial contributions may be made to her church or to Project Share. www.Since1853.com
Click here to send a condolence
Pat was a warm, dear friend and colleague. I'll miss our lunch dates and visits at the local craft shows. Sending deepest sympathy to Laura, LeeAnn and their families, you were her everything.

Oceana Goodwin
______________

Pat was a frequent customer in our store who also became a friend. She was always pleasant and had a quiet way of making you smile when we were having a bad day. To Laura, her sweet daughter, we admire the great care and patience you had with your dear mother. She will be missed.

Karen Wickard
________________
All of my hope and prayers be with you and your families. Pat was a VERY special person and I know she has a special place in Heaven. He has Risen!

Suzanne Long - Beta Sigma Phi
_________________
Our sincere sympathy in the loss of your Mother. She was a sweet special lady and I always enjoyed a visit with her. Love and prayers to you and your families.

Mary and Tracy Sanders
__________________
My deepest sympathy to the family. My husband, Don Jones, was the food service supervisor at the Church of God when Pat was the dietitian. I got to know your mother and she was a sweet, caring person to the residents. They had a good working relationship for the residents. She will be missed.

Pat Jones-Forney
________________
I worked with Pat for many years at the Church of God Home...She was a wonderful lady...She will be missed by all who knew her.

SUE KEENER
______________
Your message of condolence will appear here.