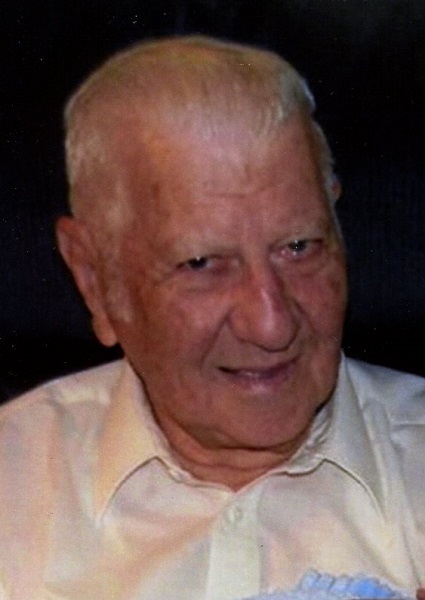 Clyde A. Keck, 86, of Carlisle, passed away on Sunday, January 7, 2018 in UPMC-Pinnacle West Shore in Mechanicsburg. He was born on August 17, 1931 in Carlisle, and was a son of the late Amos Levi Keck and Hazel L. (Sheaffer) Keck.
Clyde worked with his father building homes in the Carlisle area. He grew up in the area of North Middleton Road and Longs Gap Road where his dad built the house on the northwest corner. Clyde also worked as a veterinarian assistant with Doctor Shultz in Carlisle. He worked 16 years as a manager with the former Carlisle Poultry & Egg Co. and retired after 10 years of service as a machinist with AMF in York. Clyde earned his G.E.D. He enjoyed hunting, fishing and gardening. He maintained his five-acre property along Kost Rd. pristinely. He loved his get-a-ways to "Kecks-Kamp" in Clinton County, where he designed and built a cabin with his sons in 1991.
He is survived by one son, Mark D. (wife, Mary) Keck of Lewisberry, two daughters; Anita F. (husband, Lynn) Fahnestock of Shippensburg and Patty K. (husband, Steven) Clark of Mechanicsburg, five granddaughters; Lori Gilbert of Enola, Alicia Waits of Atlanta, GA, Jennifer Park of Alexandria, VA, Amber Lehman of Carlisle and Stephanine Rybacki of Carlisle. He was preceded in death by one son, Bryan P. Keck.
A viewing will begin at 12:00 p.m. on Thursday, January 11, 2018 followed by funeral services at 1:00 p.m. in the Ewing Brothers Funeral Home, 630 S. Hanover St, Carlisle, with Pastor Kenneth Hoke officiating. Burial will be in Westminster Memorial Gardens, Carlisle. Memorial contributions may be made to ASPCA at www.aspca.org/ways-to-give. Visit www.Since1853.com to send condolences.
Click here to send a condolence
There are some people you know and some you are blessed in having known. Uncle Clyde has been that great blessing in my life.

He was a born teacher, and a wise mystic soul who just 'knew about things'. Uncle Clyde was a constant help to our family and had the ability to fix anything regardless of what it was. He was a student of life, and a loving uncle who became the stability and pillar of our family.

The day I told him I had named one of the chipmunks who dined on my patio, Little Clyde, he was deeply touched. Whenever we talked, he would always ask about Little Clyde.

This was a truly incredible person who said last week that at his age, and with all the pain and agony he had endured, he realized that the most important thing in life is FAMILY.

Uncle Clyde will forever be my hero and an inspiration of the strength and endurance of the human spirit.

At last, he is at peace and no longer in pain. He has now become one of the 7 Keck Angels alongside his brother and sisters watching over us all.

I will miss you. I love you. And, I deeply thank you, Uncle Clyde. God bless you always.

Your niece Nancy Louise and Little Clyde

Nancy Louise Shoemaker
______________
Blessings and love to Uncle Clydes family. I will miss this wonderful funny man, he always had stories that I loved to hear. His children can be proud of the man he was. Rest In Peace.

Connie Shank
______________

I will miss you Uncle Clyde. All the times we fished together with dad. I will always remember your smile and lightheartedness that you shared with everyone. And your famous cookies at Christmas. The grandchildren were right they always were served with juice. Love and blessings. Your Niece, Mary

Mary Rhodes
_________________
Your message of condolence will appear here.
Ewing Brothers Funeral Home, Inc.
Since 1853
630 S. Hanover St., Carlisle, PA 17013
Phone: (717) 243-2421
"Five Generations of Service"
Steven A. Ewing, FD, Supervisor, Owner
William M. Ewing, FD
(1926 ~ 2009)
Seymour A. Ewing, FD
(1926 ~ 2009)
Jessie Morrison Ewing, FD
(1892 ~ 1988)
William J. Ewing, FD
(1898 ~ 1934)
Hastings A. Ewing, FD
(1866 ~ 1924)
Alexander B. Ewing, FD
(1831 ~ 1903)
PROUD MEMBER OF
Capital City Funeral Directors
Association
Copyright © Ewing Brothers Funeral Home, Inc. 2007-2018