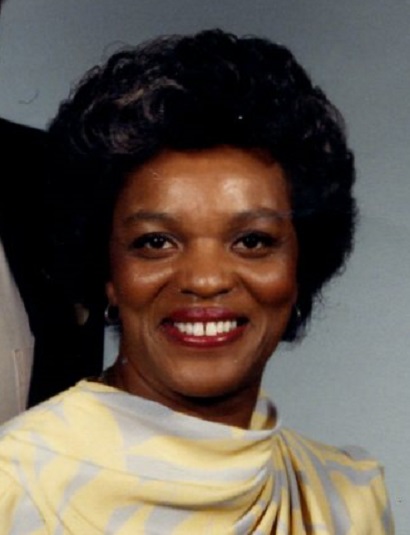 Geraldine E. Owens, 79, of Carlisle, passed away on Tuesday, April 25, 2017 in the Carolyn Croxton Slane Residence, Harrisburg. She was born on April 9, 1938 in Cambridge, MD, and was a daughter of the late Martin and Clara Kane. She was the widow of the Major (Ret) Robert L. Owens, USAF, who passed away on January 3, 2008.

Geraldine was a 1956 graduate of Mace's Lane High School, Cambridge, MD. She was a veteran of the U. S. Air Force and served during the Vietnam War. Geraldine retired from Blue Cross-Blue Shield in Camp Hill after 10 years of service. She was a member of West Street A. M. E. Zion Church, Carlisle and the Deborah Grand Chapter Order of Eastern Star, Chambersburg.
She is survived by one daughter, Tabitha O. (husband, Charles) Banks of Bridgeville, PA, one brother, Leroy (wife, Greta) Kane of Tucson, AZ, two sisters; Dorothea Johnson of Cambridge, MD and Katherine (husband, Alvin) Adams of Bowie, MD, three granddaughters; Morgan, Nicole and Meredith Banks and several nieces and nephews. She was predeceased by one brother, Martin Kane, three sisters; Mildred Kane Camper Kennard, Alice Barringtine and Labella Kane.
A viewing will begin at 12:00 p.m. on Saturday, April 29, 2017 followed by funeral services at 1:00 p.m. in the Carlisle United Methodist Church, 45 S. West St., Carlisle, with Rev. Vernol Hazel officiating. Burial will be private. Ewing Brothers Funeral Home, Carlisle, is in charge of the arrangements. Geraldine Owens the mother-in-law of retired Trooper Charles Banks passed away on April 25, 2017. Sympathy cards may be sent to: 2 Rush Drive, Apt. #101, Carlisle, PA 17013. www.Since1853.com.
Click here to send a condolence
Sorry To Hear Of The Loss Of Our Dear Classmate. She Will Be Truly Missed.

Medford & Aretta Pinkett
________________
Our deepest sympathy for the loss of your mother. May your memories bring unending joy and know that we are praying for your family. God bless.
Mr. & Mrs. Leonard Washington, Jr.
______________

Our deepest sympathies are extended to you and your family. May you find peace in shared memories of the love and good times shared with your mother. Blessings

Kelly Chaney and your EDS coworkers
______________

Tabitha, we are all thinking of you and your family. Our thoughts and prayers are with you.

Jenn Lettie
_______________

Dear Tabitha and family, I was sorry to read that Gerry has passed away. She was a very lovely individual, and I suppose that is why I remember her after all these years. I knew her many years ago when we both worked at PPG, Carlisle. That was actually in the early 70's. She will never be gone as long as she lives in the hearts of her family and friends.

Darlene Griffie
_______________
Tabitha, my thoughts and prayers are with you and your loved ones during this difficult time. I'm so sorry to hear about the passing on of your mother. God's peace xoxo.
Saige Foster
______________
Your message of condolence will appear here.