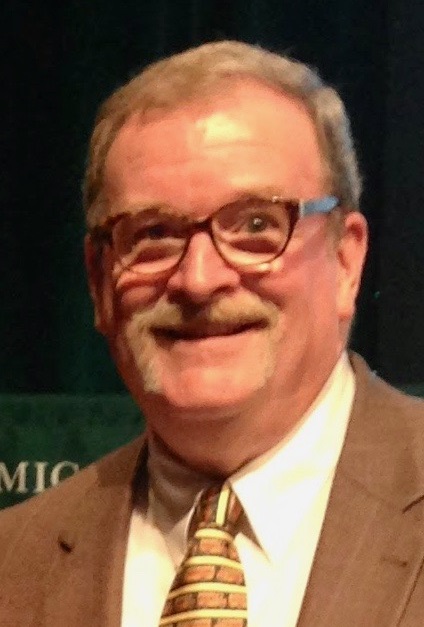 Carl M. Glosenger, 67, of Boiling Springs, passed away on Tuesday, April 4, 2017 at his home with family from cancer. He was born on September 23, 1949 in Sayre, PA, and was a son of the late Andrew C. and Marion I. (Richards) Glosenger.
Carl graduated from Sayre High School and earned his Bachelor of Science degree from the University of Missouri-Columbia. Carl served eleven years in the U.S. Marine Corps having served during the Vietnam Era. He was a lifelong scouter, an Eagle Scout with Palms and a Cubmaster and Scoutmaster of multiple troops and packs, continuing a family tradition from his father and uncles. The scouting tradition is continued today by his son and grandson, who are also both Eagle Scouts. Faith was an important part of his life and he devoted much time to volunteer work in various church roles including chairman of the Trustees.
Carl always put family first. He was a wonderful father of three children. He is survived by his wife Janis L. (Tallant) Glosenger, one son, David C. (wife, Robyn) Glosenger of Kansas City, MO, two daughters; Karin E. Glosenger of Ogden, KS, and Mary M. Glosenger of Boiling Springs, two grandchildren; Carl J. Glosenger and Kaylynn R. Glosenger, both of Kansas City, MO, five brothers; Robert (wife, Linda) Glosenger of Frederick, MD, Kenneth E. Glosenger of Sayre, Paul Glosenger of Baltimore, MD, Steven Glosenger and Bruce (wife, Cyndy) Glosenger of Red Lion and 13 nieces and nephews. He was predeceased by Sylvia Glosenger Bennett, his sister.
A memorial service will be held at a later date. Burial will be private. In Carl's honor, feel free to make a donation to the charity of your choice. Ewing Brothers Funeral Home, Carlisle, assisted the family with the arrangements. www.Since1853.com.
Click here to send a condolence
I am truly sorry to hear of Carl's death. I always appreciated him as a member of Shiremanstown U M Church. May the God of all comfort supply your every need.

John A. Ile, Former pastor
______________

I was saddened to hear of Carl's passing. I have fond memories of the kind boy he was in our school years in the Valley. I had the pleasure to meet him at a couple class reunions and was honored to know to Carl, the man. He will be remembered by many with a smile.

Shari Cohen Tampa, FL
________________
Your message of condolence will appear here.