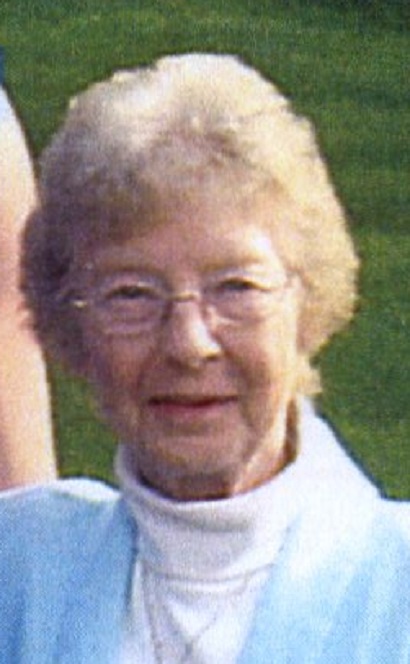 Phyllis A. Sennett, 79, of Newville, passed away on Sunday, March 26, 2017 at Green Ridge Village, Newville. She was born on September 22, 1937, in Marion, Franklin County, and was a daughter of the late Samuel C. and Mary Elizabeth (Bittinger) Hawkins.
Phyllis was a devoted homemaker. She enjoyed cooking, canning, camping and taking care of her family. She had worked several years with ManorCare Health Services in Carlisle. Phyllis was a member of South Fairview First Church of God, Newville.
She is survived by her husband of 63 years, Merle D. Sennett, one daughter, Darlene L. (husband, Michael) Failor of Carlisle, one son, Tony M. (wife, Linda) Sennett of Newville, one brother, Wayne Hawkins of Shippensburg, five sisters; Helen Aby of Carlisle, Edna Mellott of Upper Mifflin, Ethel Warner, Irene McGill and Glenna Smith, all of Newville, four grandchildren; Michelle Failor, Michael Failor, Jr., Cody Sennett and Cindy Garman, four great-grandchildren; Jamie Miller, Kiara Failor, Maddy Failor and Garrett Garman and many nieces and nephews. She was predeceased by three brothers; Samuel Jr., Charles and David Hawkins and two sisters; Verna Mae Shughart and Nancy Cauffman.
A viewing will begin at 12:00 p.m. on Thursday, March 30, 2017 followed by funeral services at 1:30 p.m. in the Ewing Brothers Funeral Home, 630 S. Hanover St., Carlisle, with Rev. Harry G. Madison officiating. Burial will be in Cumberland Valley Memorial Gardens, Carlisle. www.Since1853.com.
Click here to send a condolence
We are sorry for your loss. Please know that your family is in our thoughts and prayers.
Susie & Wayne Nailor
______________
We are very sorry to hear of Phyllis's death. You all will be in our thoughts and prayers.
Barbara Fraker Adams Linda and Bob Markley
______________
Merle, I m so sorry for your loss. She was a great lady and friend. She will be missed. Just remember, Merle, she is in a better place and there is no cancer in heaven.
Pat Sangialosi
______________
Want to say I'm sorry for your loss prayers are with you and your family rip
Katherine l Penner
______________
My family's heartfelt condolences go out to your family, aunt Phyllis may you rest in peace, I'm kudus daughter...
Sherry Brough
______________
Our condolences and prayers to Merle and his family.
Raymond and Cris Kime
______________
Merle, So sorry to hear of Phyllis's passing. Condolences and blessings to you and family.I remember you and Phyllis so well from Centerville School days.
Fred Richardson
______________
So sorry for your loss she was a great women with a big heart.
Sandy Stimeling
______________

I am so sorry to here about the loss of your wife, mother, and grandmother. Darlene, I remember you and I getting into all kind of trouble with her. She was a wonderful woman, and heaven has a precious, sweet woman.

Patsy Hoshall (Shannon)
_______________
Your message of condolence will appear here.