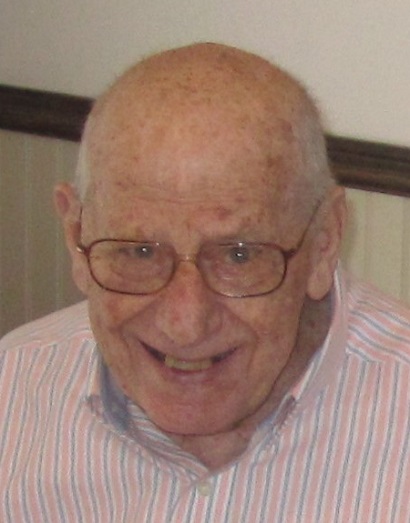 Robert Paul Snyder, 81, of Carlisle, passed away on Saturday, December 17, 2016 at his home. He was born on October 11, 1935 in Carlisle, and was the son of the late Robert E. and Virginia B. (McQuay) Snyder.
Bob graduated in 1954 from Carlisle High School and served in the US Army from 1958 to 1960. He retired from AMP Inc., Carlisle after 33 years of service. Following his retirement, Bob worked part time for the former Nell's Food Market on Spring Road for several years. He is a member of Carlisle United Methodist Church and was a former member of First United Methodist Church, Carlisle. Bob loved to watch his grandchildren participating in sports. He enjoyed hunting, fishing, bowling, doing jigsaw puzzles and word searches. He was a past President of the Middlesex Township Senior Citizens, a former coach with the Middlesex Little League and was formerly active with the Boy Scouts of America.
He is survived by his devoted wife of 60 years, Joyce A. (Minich) Snyder, three daughters; Tamera Windish of Harrisburg, Donna (husband, Vaughn) Ludwig of Carlisle and Robin Hockenberry of Mt. Holly Springs, seven grandchildren; Lindsey Gayman, Emanuel Ludwig, David Windish, Brett Ludwig, Nicole Windish, Roland Miller and Ryan Miller and three great-grandchildren; Jocelynn Gayman, Drayson Gayman and Dorian Windish. He was predeceased by two sons-in-law; David Windish and Roger Miller.
A viewing will begin at 1:00 p.m. on Wednesday, December 21, 2016 followed by funeral services at 2:00 p.m. in the Ewing Brothers Funeral Home, 630 S. Hanover St., Carlisle, with Rev. Mira Hewlett officiating. Burial with military honors by Cumberland County Honor Guard will be in Cumberland Valley Memorial Gardens, Carlisle. In lieu of flowers, memorial contributions may be made to his wife, Joyce A. Snyder, 3095 Spring Rd., Carlisle, PA 17013.
Click here to send a condolence
Tammy and Family, I was very sorry to hear that your father had passed. Sending you love and prayers.
Carol A. Crist
______________
Bob was always one of my favorite customers when I was manager at Orrstown Bank. He had a smile for everyone,and loved talking to people. Joyce and family, my prayers and thoughts are with you. He will be missed.
Carol Ramp
______________
Dear Tammy, Thinking of you and praying for your dad, you and your family. God bless you all and comfort you at this time. Sincerely, John
John A. Worhach
______________
So sorry for your loss. Hugs, prayers and thoughts are with all if you.
Kim Day
______________
So sorry to hear of Bobs passing. Prayers to the family. Will be in touch
Bonnie Karstetter
______________
So sorry to hear of your loss. We remember "Pap" from Bob Evans and other various restaurants around Carlisle. May God wrap you in his loving arms and grant you comfort at this time.
Barry and Sally Kilmore
______________
My prayers for the family in the passing of Robert. May God see you through this time of grief.
Rev Howard A. Kerstetter
______________
I was very saddened to hear about Bobbie' s passing. I just heard about it
today
from Margie or I would have been at the service. Also we don't get a paper so I didn't have a chance to see the obituary.
Jeffrey G Lefevre
______________
Joyce and Daughters, I was really schooled when I open the Christmas card and read Bob passed away. I remember that winter day when I brought him home from his car wreck and your reaction. I think I fell in love with all of you then. I am very sorry for your lost of Bob and hope for the better for all of you.
George & Faye Hornberger
______________
Your message of condolence will appear here.