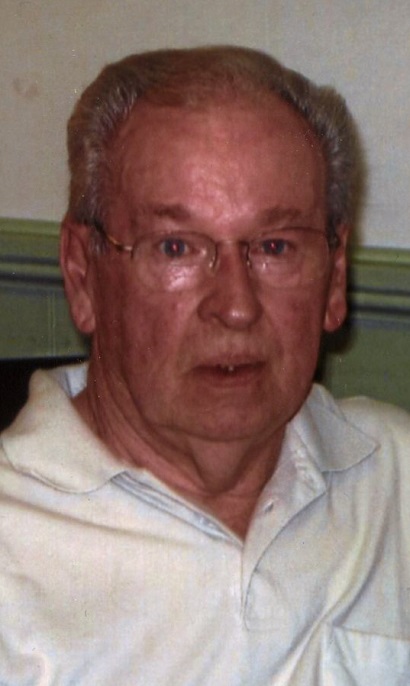 Charles J. Kuhn, 80, of Carlisle, passed away on Monday, November 28, 2016 at Select Specialty Hospital, Camp Hill. He was born on April 25, 1936 in Carlisle, and was a son of the late Charles R. and G. Ella (Chronister) Kuhn.
Charles graduated in 1955 from Carlisle High School and served in the US Navy from 1955 to 1961. He retired after more than 30 years of service with Sears as a service technician. Charles formerly attended Waggoners United Methodist Church, Carlisle. He was a life member of Mt. Holly Springs Fish & Game Assoc. and the North American Hunting Club and a member of the N.R.A. He was an avid hunter and loved spending time with his grandchildren.
He is survived by his devoted wife of 60 years, Nancy L. (Grant) Kuhn, four sons; Charles J. "Chuck" (wife, Lori) Kuhn of Strasburg, Richard A. Kuhn of Carlisle, James B. Kuhn and Douglas W. Kuhn both of Newville, one daughter, Lori A. (husband, Sam) Glesner of Boiling Springs, three brothers; Jack Kuhn and Paul Kuhn both of Mt. Holly Springs and Kenneth Kuhn of Millington, TN, one sister, Audrey Jury of Mt. Holly Springs, five grandchildren; A. J. Kuhn, Shannon Kuhn, Kristin Kuhn, Meghan Bush and Becca Glesner, two great-grandchildren; Kohler and Kaylee and many nieces and nephews. He was predeceased by one brother, Robert Kuhn.
A viewing will begin at 10:00 a.m. on Saturday, December 3, 2016 followed by funeral services at 11:00 a.m. in the Ewing Brothers Funeral Home, 630 S. Hanover St., Carlisle, with Rev. Dr. Richard E. Denison, Jr. officiating. Burial will be in Westminster Memorial Gardens, Carlisle with military honors by Cumberland County Honor Guard. Memorial contributions may be made to Waggoners United Methodist Church, 1271 Longs Gap Rd., Carlisle, PA 17013. Please visit www.Since1853.com to send condolences.
Click here to send a condolence
Lori and Sam, please except our deepest sympathy on the passing of your Father Lori, you are all in our prayers.
Claudia and Nolan Brewbaker
______________
Dear Nancy and family, Sending my most sincere sympathy to all.
Carolyn Carns
______________

Nancy our prayers are with you.

Paula Metcalf
_______________

Nancy, So sorry to hear of your husbands passing. I will keep you and your family in my prayers.

Jodie Fuller
_____________

Nancy and family - Thoughts and prayers are with all of you.
Helen Richwine Ross and family
______________
"And he said, My presence shall go with thee, and I will give thee rest." -Exodus 33:14 Nancy and family, I am so sorry for your loss. Brian and I love you all so much. Peace be with you my dear friend.
Debra Ann and Brian Dillman
______________
Nancy and family. Our thoughts and prayers are with you
Anita and Ed Dowd
______________
Chuck and family, I am so sorry to hear of your father's passing. Chuck you are a real gentleman and family man and I am certain your father had a great deal of influence in you being the honorable caring man you are
today
. May the many fond memories of Dad bring you comfort in this difficult time.

God Bless, Joe Dvorak
________________

To Chuck Kuhn and family: Very sorry to hear about your father. My thoughts and prayers are with you and your family .

Peter Colonna
________________

Our deepest sympathies go out to you and your family. May God give you the comfort and peace that you seek.

Dominguez Family
_____________
Your message of condolence will appear here.