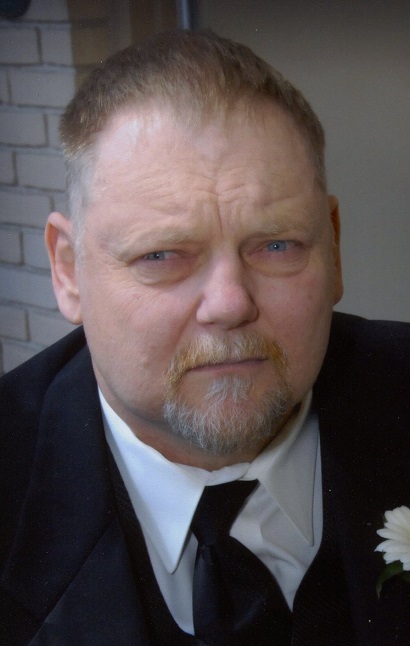 Charles H. "Chuck" Kinsler, Jr., 52, of Newville, passed away on Friday, November 25, 2016 in Harrisburg Hospital. He was born on September 29, 1964 in Harrisburg, and is a son of Charles H. (Isabel) Kinsler, Sr. of Hazelton and the late Norma Jean (Walters) Kinsler.
Chuck graduated from West Perry High School in 1982 and shortly thereafter enlisted in the US Army. He was honorably discharge after four years of service. He worked for 12 years with the M. H. Dielectric Paper Mill Company in Mt. Holly Springs. Chuck also formerly owned and operated C & T Wholesale in Carlisle. He attended The Meeting House, Carlisle.
In addition to his father, he is survived by one daughter, Nicole M. (Bryan) Shatto of Shippensburg, four sons; Jason W. (Jenna) Kinsler, Justin L. (Destiny) Kinsler, Michael B. (Brandy) Kinsler and Charles H. Kinsler, III, all of Newville, two brothers; Brian (Shannon) Kinsler of Newville and Thomas Kinsler of Carlisle, one sister, Christine Weary of Newville, nine grandchildren; Kylee, Cadeon, Hunter, Lilly, Rockwell, Adalynn-Marie, Liam, Elizabeth and Alyiah and several nieces and nephews. He was predeceased by his former wife, Jeanne (Ellis) Kinsler, who died August 3, 2016.
Funeral services will be held at 10:30 a.m. on Friday, December 2, 2016 in the Ewing Brothers Funeral Home, 630 S. Hanover St., Carlisle, with Rev. Linda Lambert officiating. Burial will be in LeTort Cemetery, Middlesex Twp., with military honors by Cumberland County Honor Guard. A viewing will be held from 6:00 p.m. to 8:00 p.m. on Thursday at the funeral home. Memorial donations to help with funeral expenses may be made to Nicole Shatto, 37 Thompson Creek Dr., Shippensburg, PA 17257. Please visit www.Since1853.com to send condolences.
Click here to send a condolence
I would like to to give my prayers and condolences to my Niece and Nephews, he's going to be sadly missed.Love y'all

Christine Weary
________________

Sorry for your loss and may God be with you all.

Pam Walker, Steve Seibert.
______________

brian and family, i am sorry to hear of your loss he fought long and hard and now he is home with the lord try to find peace in knowing he is no longer suffering i will keep you all in my prayers during your time of sorrow,

scott manuel and family
______________

Charles, I am so sorry you lost your Dad. so young, both of you. May Gods Peace comfort you and your family.

Duane & Lin Wert.........(coachwert)
______________

I'm so sorry for your loss! My thoughts and prayers are with you all! Chuck will truly be missed by all!

Cindy Bowman
______________

TO CHARLES KINSLER, III. WE ARE SO SORRY TO SEE YOU LOST YOUR DAD . MY MOM AND PRAY THAT GOD WILL GIVE YOU COMFORT. LOVE YOU, FROM MARY KNULL & CHERYL MARTIN

CHERYL MARTIN
______________

My condolences to the Kinsler family. We are very sorry for your loss. May you be comforted by the love surrounding you. Brian and Justine Largent
______________

Thoughts, love and prayers to the Kinsler family. My heart is heavy at the loss of a respected, compassionate and wonderful man. May your family find peace at this difficult time.

N.M.I
______________

sadley missed he'll still be watching over you.

pam bear
_______________

My deepest sympathies to my cousin Chuck's entire family. He has left a wonderful legacy in all of you. May you rest in peace by that beautiful shore.

Robert L. Kinsler
_______________

Nicole you and the family have are sympathy for your loss.

Skip & Fran Barbour
______________

Jason and Charles, Our heartfelt sympathies are with you and your entire family, may you draw strength and comfort in the future days with the memories you all hold of your father with pride.
Claudia, Nolan, Victoria, Mitchell Brewbaker
______________
Our thoughts and prayers are with your family..Many hugs
______________

So sorry for our loss bless you all.

Isabel &pap
________________

I'm so sorry for your loss! My thoughts and prayers are with you all! Chuck will truly be missed by all!
Cindy Bowman
______________
To the Kinsler family. May you rest in peace chuck, no more suffering. Larry and I are so sorry for your loss. Prayers and wonderful times to rember. God bless you all
sandy and larry morrison.
______________
Sorry Uncle Charlie for your loss
Barbie Kinsler Snow
______________
Nicole and Family, Prayers and love your way. Nicole, remember he DID walk you down the aisle.

Kim Norman
______________
Your message of condolence will appear here.