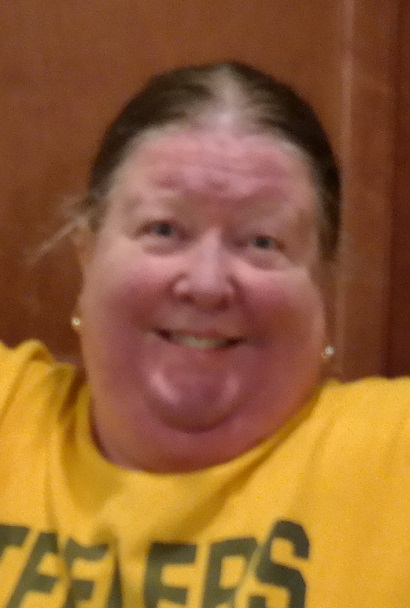 Norma Jean Meredith, 58, of Gardners, went home to be with her heavenly Father on Friday, November 11, 2016 at ManorCare Health Services, Carlisle. She was born on June 28, 1958 in Pittsburgh, and a daughter of Norman Glenn Crooks of Allison Park and the late Grace Edrie (DeTrude) Crooks.
Norma graduated from Shaler High School with class of 1976. She earned a Bachelor of Art degree in 1981 from Laroche College and her Bachelor of Art in nursing in 1996 from Harrisburg Community College. Norma had worked as a registered nurse for 20 years, and was a charge supervisor for several long-term care facilities in the Carlisle area. She was a member of the Bethlehem Lutheran Church in Glenshaw and was currently a member of New Life Community Church in Mt. Holly Springs. Norma was a member of the PA Association – Directors of Nursing Association. Norma enjoyed camping, crocheting, quilting, needlepoint but mostly spending time with her husband, children and grandchildren.
She is survived by her husband of 37 years, William R. Meredith, one son, Michael Douglas Meredith of Shippensburg, one daughter, Jennifer Dawne Meredith of Gardners, three brothers; Mark (Kathy) Crooks and Glenn Crooks both of Allison Park and Matt (Mary) Crooks of Pittsburgh, five grandchildren; Colton, Evylin, Gage and Addylin Meredith and Sabyin Hancock and several nieces and nephews. She was predeceased by one son, Ryan Paul Meredith, who died December 25, 2013.
In following Norma's wishes, there will be no services. Ewing Brothers Funeral Home, Carlisle, is handling the arrangements. Memorial contributions may be made to New Life Community Church, 202 N. Baltimore Ave., Mt. Holly Springs, PA 17065. www.Since1853.com.
Click here to send a condolence
So sorry to hear about Norma.I worked with her for several years at Thornwald nursine home.She was such a fun person and a good supervisor .
Also thought of her as my friend
My condolences to Norma's family
She will be missed

Kathy Lysher (Allen)
_______________

Bill, I am so sorry for your loss. Please know that my prayers are with you and your family.
God Bless.

Pat (McCoy) Sangialosi
______________

I will miss my aunt Norma I know she is at pease with her son Ryan now. But there will be another piece missing from my family. Until we meet again. Love u all.

Stephanie shoup ( crooks)
_____________

I am so sorry to your family for the loss of a wonderful woman. I worked with Norma in Shippensburg and she was a very caring nurse. Norma and her family will be in my prayers.

Ellen Celestial
____________

I'm sorry to hear of Norma's passing. I worked with Norma at Shippensburg. She made everyone feel valued. She certainly had a giving heart. Her laugh was contagious. Her love and greatest work was her family. May God give you His healing comfort and peace.

Traci Walls
_____________

I'm saddened to hear Norma passed. I worked with her at Thornwald. She was a wonderful nurse and friend. She was such a pleasure to be around. My deepest condolences to her family. My prayers and love are with you.
_____________

I am heart broken for the news. I worked with Norma at Shippensburg HCC. She was one of my supervisors and a mentor. I still remember the contagious loud laughter. My prayers to the family. Till we meet again, RIP.

Geoffrey Muthami
_____________
Your message of condolence will appear here.