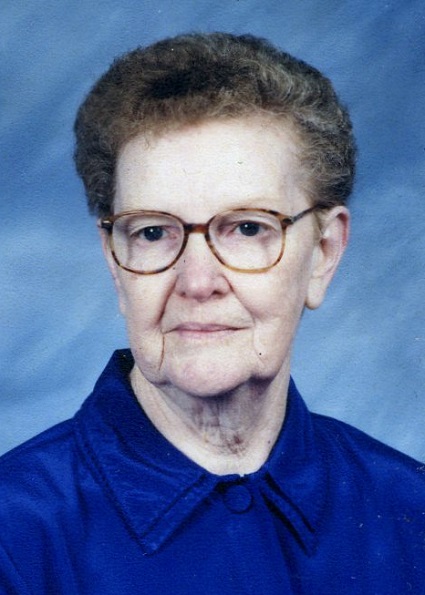 Helen L. O'Hara, 87, of Carlisle, died on Tuesday, September 20, 2016 at West Shore Hospital, Mechanicsburg. She was born on Aug. 27, 1929 in Hershey, and was a daughter of the late Floyd and Bessie M. (Hershey) Hershey, and was the widow of David E. O'Hara, Sr., who died Sept. 29, 2000.
Helen retired in 1992 from the former Reeves-Hoffman Co. in Carlisle after 40 years of service. She was life member of the Mt. Holly Springs V.F.W. Ladies Auxiliary.
She is survived by one son, Richard E. (wife, Bonnie) O'Hara of Carlisle, one daughter, Connie L. (husband, Lee) Griffie of Carlisle, one sister, Geraldine Wallace of Carlisle, one daughter-in-law, Elva O'Hara of York Springs, four grandchildren, eight great-grandchildren, two great-great-grandchildren and several nieces and nephews. Helen was predeceased by two sons, David E. O'Hara, Jr., who died in 2010 and Donald O'Hara, who died in 1960.
A visitation will begin at 6:30 p.m. on Wednesday, September 28, 2016 followed by a memorial service at 7:00 p.m. in the Ewing Brothers Funeral Home, 630 S. Hanover St, Carlisle, with Pastor Gary Sheaffer officiating. Burial will be private. Memorial contributions may be made to Celtic Hospice, 900 Century Dr., #201, Mechanicsburg, PA 17055. Please visit www.Since1853.com to send condolences.
Click here to send a condolence
Connie and families,
So sorry to learn of your loss. You are in our prayers and thoughts at this very sad time.

Terry & Sandy (Lescalleet) Brindle
_______________

I am praying for you, Connie, as you face the loss of your Mom. May you find peace and joy in your memories of her.

Joni Behrendt
_____________
Dear Connie & Lee,
We were saddened to learn of the passing of your mother, Helen. We know this is a very sad and difficult time for you, and our hearts go out to you both. Our thoughts and prayers are with you and the family in the days ahead.

George & Janice Lance
_____________
Your message of condolence will appear here.