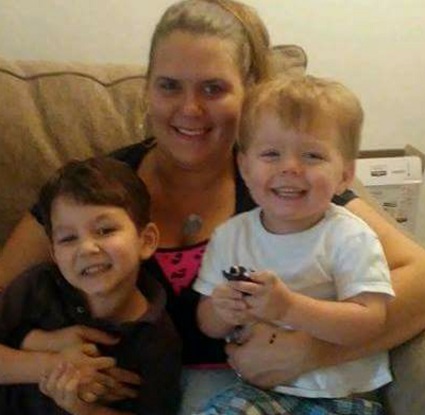 Karlie R. Casey, 25, of Reston, VA and formerly of Carlisle, died unexpectedly on September 11, 2016 in the Reston Hospital. She was born on December 19, 1990 in Camp Hill, and is a daughter of Kim L. Casey of Carlisle and Elizabeth A. (Stimeling) Casey and her companion David Lee of Fairfax, VA.
Karlie earned her high school diploma from Carlisle High School and she enjoyed being a stay at home mom. Karlie was of Christian faith and her generosity and kindness toward others will always be remembered. Some of her favorite things in life included dancing, writing poetry, drawing, hiking, painting nails and watching movies with her family and friends.
In addition to her parents, she is survived by her two sons; Brandtly Manak and Kyler Taormina, both at home, her fiancé, Joshua Taormina, two brothers; Vincent (Samantha) Casey of Carlisle and Karsyn Casey of Fairfax, VA, one sister, Rylinn (Aaron Jordan) Casey of Bedford and several aunts, uncles, nieces and nephews and cousins.
A viewing will begin at 1:30 p.m. on Wednesday, September 21, 2016 followed by funeral services at 3:00 p.m. in the Ewing Brothers Funeral Home, 630 S. Hanover St, Carlisle, with Rev. Mike L. Davis officiating. Burial will be private. Please visit www.Since1853.com to send condolences.


Click here to send a condolence
To my second cousin,
May you rest in peace with the knowledge that you are loved and missed and that your two lovely children will grow in your love.

Linda Linsenbach
_____________
So sorry for your loss. Karlie was a sweet girl and I'm going to miss her. I pray for her family.
______________
Wishing you peace to bring comfort and loving memories to forever hold in your heart... I have spent the last several days reflecting on all the smiles that Karlie brought to me over the years.

Tammi O.
______________
So sorry for you loss. Many fond memories of your family during your Trinity years.

Lorraine Metzger
______________
Your message of condolence will appear here.