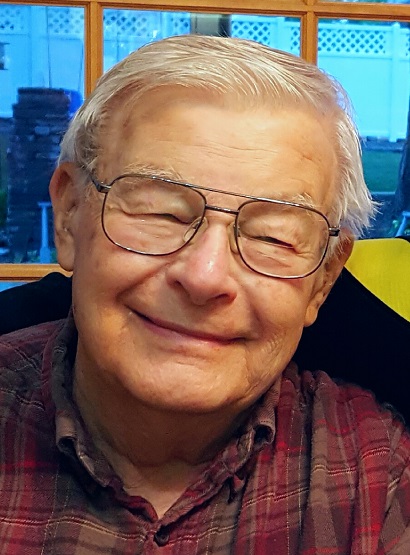 Chester W. Billman, 87, of Carlisle, passed away on Thursday, August 18, 2016 in the West Shore Hospital, Mechanicsburg. He was born on August 15, 1929 in Carlisle, and was a son of the late Lester A. and Anna M. (Lutz) Billman and was married for 58 years to the late Beulah N. (Staubs) Billman, who passed away on Nov. 25, 2010
Mr. Billman graduated from Carlisle High School in 1950 and served in the U. S. Army during the Korean War. He earned his Teacher's Certificate from Penn State University and began his career with the Harrisburg School District in 1966. In 1970, Mr. Billman began teaching with the Carlisle Senior High School, where he taught cabinetry and finished carpentry until his retirement in 1993. He also taught night school at Carlisle Senior High School and in retirement operated his own woodshop at his home. Mr. Billman was a longtime advisor with the V.I.C.A Club at Carlisle High School. He was a longtime member of Grace United Methodist Church, now known as Carlisle UM. He was an avid Carlisle High School sports fan and supported his community by serving on the North Middleton Township zoning board.
He is survived by one daughter, Brenda L. (and husband, Richard) Merrick of Carlisle, three sons; Joseph L. (and wife, Teresa) Billman, David A. (and wife, Sue) Billman, both of Carlisle and James M. Billman of Rockledge, FL, two brothers; John and Robert Billman, both of Newville, one sister, Sharon Kunkel of Boiling Springs, five grandchildren; Carrie Collins, Angela Zook, Shannon, Sara and Luke Billman, two great-grandchildren; Robert and Rachel Collins and several nieces and nephews. He was predeceased by one brother, Edward Billman.
Funeral services will be held at 11:00 a.m. on Thursday, August 25, 2016 in the Ewing Brothers Funeral Home, 630 S. Hanover St, Carlisle, with Rev. Dr. Marlin Snider officiating. Burial with military honors by Cumberland County Honor Guard will be in Cumberland Valley Memorial Gardens, Carlisle. A viewing will be held on Wednesday from 6:00 p.m. until 8:00 p.m. at the funeral home. www.Since1853.com
Click here to send a condolence
Our sympathy to the Billman Family, Chester was a Great Christian fellow worker and friend, he will be missed.
Earl and Janet Keller
______________
Dear Brenda,
I'm so sorry to hear of the passing of your father. You and your family are in my thoughts and prayers, my friend.

Lisa Ecker
______________
I am very saddened to hear of Chet's passing. I had the pleasure of working in the classroom next to him for 13 years, building numerous house projects, sub-contracting in the summers and serving as his supervisor until his retirement. Chet was craftsman, a sounding board and a friend. His smile was indicative of his warm personality and I know he will be missed by many. My deepest condolences to his family and friends.

John Foster
_______________
I'm sorry for the loss of a great man. I was a student at carlisle class of 91 and i enjoyed the time i spent with him. My dad was also a student of his when he was at harrisburg teaching. After all the years my dad has been out of school he still rembers what he was taught by him and had a lasting impression on him as i'm shure he has on others also. Prayers are with the family and friends.

Lester witherow
______________
Brenda,
I am so sorry for your loss. Dads are special people.

Tina Porto Chubb
_______________

Sorry to hear of your dad's passing. I lived down around the corner.

Darlene Horn Heberlig
________________

Dear Brenda
So sadden to hear of the passing of your father. My thoughts and prayers are with you.

Charity Kuykendall Giles
________________

My prayers are with your family. I graduated in 1983 in his class. He was a great man. God bless.

Bill Croft
______________
Your message of condolence will appear here.