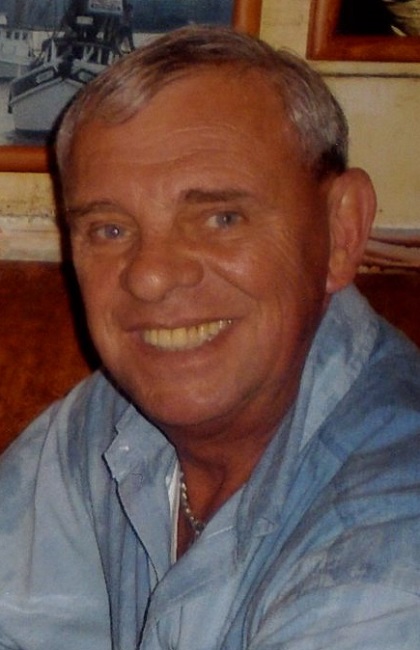 Douglas F. Schmitt, 67, of Carlisle, died on Sunday, August 7, 2016 at West Shore Hospital, Mechanicsburg. He was born on January 5, 1949 in Pittsburgh, and was a son of the late Howard and Cecelia (Odoynski) Schmitt.
Doug was a high school graduate and attended Shippensburg University for two years. He served in the US Army for three years during the Vietnam War. Doug continued his service with the PA National Guard and retired as First Sergeant in 1998 with more than 23 years of combined service. Doug was employed with PennDot and retired after 35 years of service as the winter highway maintenance manager. He was a member of the Holy Trinity Greek Orthodox Cathedral, Camp Hill, AHEPA and the Carlisle Elks Lodge. Doug enjoyed spending time with his grandchildren, golfing and fishing.
He is survived by his devoted wife of 44 years, Virginia "Ginny" (Costopoulos) Schmitt, one son, Nate (and his wife, Emily) Schmitt of Pittsburgh, one daughter, Katherine (and her husband, Brian) Schwang of Boiling Springs, one brother, Russell and one sister, Elaine, both of Pittsburgh, five brothers-in-law; James, John, William, Paul and Thomas Costopoulos, six grandchildren; Dominic, Abigail, Lance and Logan Schwang and Ainsley and Ford Schmitt and many nieces and nephews. He was predeceased by one brother, Dennis Schmitt.
A viewing will begin at 9:00 a.m. on Thursday, August 11, 2016 followed by funeral services at 11:00 a.m. in the Holy Trinity Greek Orthodox Cathedral, 1000 Yverden Dr, Camp Hill, PA 17011, with Rev. Fr. Michael Varvarelis and Rev. Fr. Paul Costopoulos officiating. Burial with military honors by Cumberland County Honor Guard will be in Westminster Cemetery, Carlisle. Ewing Brothers Funeral Home, Carlisle is in charge of the arrangements. Memorial contributions in Doug's name may be made to his church. www.Since1853.com.
Click here to send a condolence
So sorry for your loss. He is at peace now. Prayers for your family
Cheryl Mark
_______________

My condolences may Doug rest in peace

_______________

Our prayers go out to all of your family in the days ahead.
Sandy and Ben
_______________

Doug and I worked together at PennDOT. He was always passionate about his job and its responsibilities. He helped us all through the Pennsylvania winters!
Peace
Robert Peda
______________

I am so sorry for your loss i worked with doug at giant in carlisle he was really friendley if you needed help he would be there for me and he talked to me about his time in the army ia m going to miss a good friend rip...doug we will miss you

kevin Donnelly
_____________

Sorry to hear about his passing I retired to Thailand and have been out of contact. I heard about this a few days ago from my mother Elaine via phone call. Sorry for your loss.

James H. Jenkins
______________

Your message of condolence will appear here.