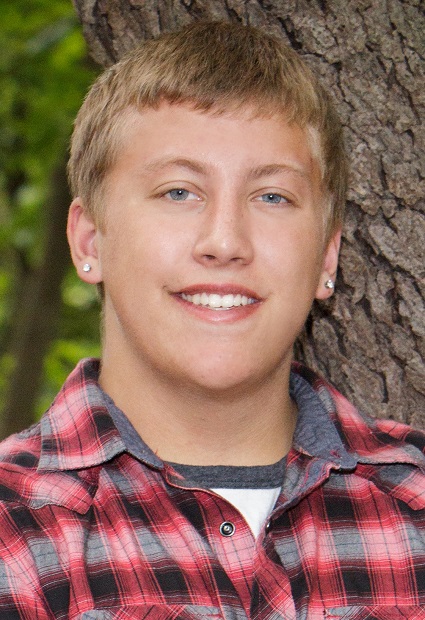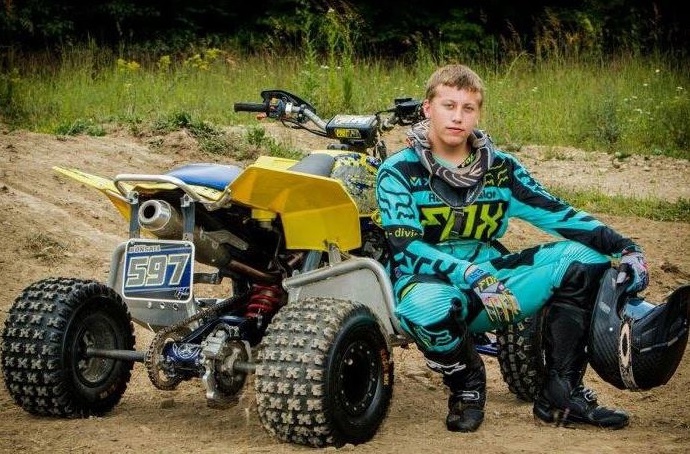 Brayden James Bonsall, 19, of Lewisberry, passed away doing what he loved on Saturday, July 2, 2016 in Bedford County. He was born on May 29, 1997 in Harrisburg, and is the son of Tiffany J. (and her husband, Andy) Baish-Grace of Carlisle and L. Lance (and his wife, Shanna) Bonsall of Lewisberry.
Brayden graduated in 2015 from Redland High School and had formerly attended Big Spring High School in Newville. He was currently employed as an auto body technician with Brown's Auto Body Werks in Mechanicsburg. He was a member of the American Motorcyclist Association, Jeeps R US, Inc., and he enjoyed riding ATVs, snowboarding and off-roading his Jeep. Brayden was a fun-loving, free-spirit young man who will be forever remembered by his family and many friends.
In additional to his parents, he is survived by one sister, Brinley J. Barnhart of Carlisle, his maternal grandparents; Deborah J. (and her husband, Gary) Baish-Fatheree and James E. Baish, both of Carlisle, his paternal grandparents; Cheryl (and her husband, Tom) Brown of Mechanicsburg and William (and his wife, Sue) Bonsall of Malaga, NJ, his maternal great-grandmother, Nancy G. Baish of Carlisle and several aunts, uncles and cousins.
A viewing will begin at 9:00 a.m. on Saturday, July 9, 2016 followed by the funeral service at 11:00 a.m. in the Ewing Brothers Funeral Home, 630 S. Hanover St, Carlisle, with Rev. Lisa M. Leber officiating. Burial will be in Westminster Cemetery, Carlisle. Flowers are welcome or memorial donations in Brayden's name may be made to the American Motorcyclist Association, 13515 Yarmouth Dr., Pickerington, OH 43147.
Click here to send a condolence
We are so sorry for your loss. We are keeping your family in our thoughts and prayers!

Jeff, Sherry, Alyssa &Callie Barnhart
_____________

I'm so sorry for your loss! He touched not only my heart but many people's. You will be remembered!

Brandy F.
_______________

My condolences, as I know all to well what its like to loose your son. But at least it was to what he loved doing, it's how I try to deal with it. Not sure I ever met him at breezewood but I'm sure he was a fine young man.
_______________

Our thoughts and prayers are with you at this time. Please know we are here for you if you need anything. Love Jamie and Heather Short and family!!!!
Heather (Book) Short
_______________

The passing of a young man is such a tragedy. A young man as special as Brayden is particularly difficult. Find strength in your memories. Find peace in prayers.💕
_______________

To the Family of Brayden: So sorry to read about the passing of Brayden. May he Rest In Peace.

Gary L Wickard
_______________

I never met Brayden and did not know who he was until my roommate came home from the track on Saturday very distraught saying that a young man had had an accident. He was very upset to discover that the young man had passed, but he was comforted by knowing that Brayden was been doing exactly what he LOVED doing...riding his quad, enjoying time with his Dad and his buddies and loving life. There is nothing more we could hope for when Jesus calls us. Those of us left behind are the ones who, alas, have to suffer the most. But Brayden is happy and free. Prayers to his family in this trying time.

Debi G.
_________________

Even though you were my cousin, I did not know you well, but I do know you were truely loved by your family. I've heard so many funny stories about you and you were so full of life. May you rest in peace and fly high with the Angels. Always watch over your big sister and your mom who loved you more than life itself.

Lori Wimer
_______________

So Sorry for your loss
God Bless both of you and family

Sean Kosier
_______________

So very sorry for your loss. May he rest in peace.

Jim Hill
_______________

So Sorry for your loss. The prayers of my wife and myself are with you.

Michael Hess
______________
Even though he was such special
young man and he enjoyed life and left this earth doing what he enjoyed the most. I pray you find strength, peace and comfort in those good memories. Prayers go out to your whole family.
________________
So sorry for your loss of your son. Did not know Brayden but met his Dad be for. God be with him and you in your sorry

Ben Wasielevski
_______________
My heart-felt condolences for your shocking loss. I hope that when the pain of your loss is overwhelming, you can look to memories and find some comfort in them to console you. With empathetic sympathies,

~Wendy
________________
Deb,

We were shocked and saddened to hear of your grandson's passing. Please know that we've kept you and your family in our thoughts and prayers. Our deepest condolences.

Rob & Cindy Murray
_______________
OUR THOUGHTS AND PRAYERS ARE WITH THE FAMILY AT THIS DIFFICULT TIME GOD BLESS AND REST IN PEACE BRAYDEN
CATHY AND TIM STRINE
________________

I am so sorry for your loss.
Please know that my thoughts and prayers are with you and your family during this very difficult time of sorrow.

Roger Sipe
_______________

With deepest sympathy I encourage the family to take to heart the true hope of a resurrection that the Bible teaches.(Acts 24:15) When the earth is restored to a paradise, the wicked will be no more. (Psalm 37:9-11; Isaiah 35:1-10) Pain, death and sorrow will be things of the past. Revelation 21:1-4 These scriptures help me to cope, I hope they touch your heart as well jw.org

Nikki
______________
I am truly sorry about your loss. He was an amazing best friend. He will forever have apart of my heart. My prayers are with all of you.

Natalie M
________________
It is with great sadness that I hear about the recent death of Brayden. I am so very very sorry. Please know that I am thinking of you and keeping you all in my daily thoughts and prayers. Sending hugs from Colorado. Warmly, sally

Sally A Hellane
_______________
Andy, I am so sorry for your family's loss. May you find comfort in friends and family and strength in God during this time. With deepest sympathy, Cindi Tomes, Messiah College
______________
Your message of condolence will appear here.