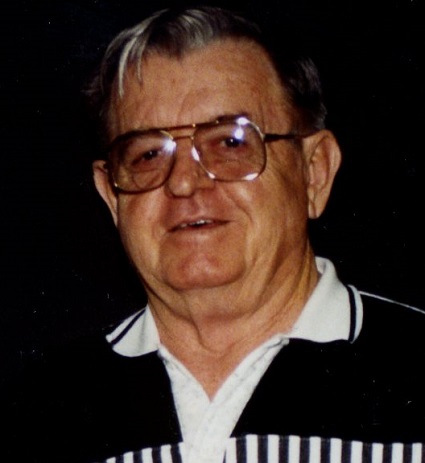 Richard L. Jackson, 86, of Newville, passed away on Tuesday, April 12, 2016 in the Swaim Health Center, Newville. He was born on April 21, 1929 in Newville, a son of the late Robert and Pearl (Piper) Jackson.
Richard served in the US Army during the Korean War. He retired from Hempt Brothers, Camp Hill after 38 years of service, and where he was the concrete plant foreman. Richard was a charter member of the Carlisle Evangelical Free Church.
He is survived by his devoted wife of 62 years, Sara L. (Chestnut) Jackson, two sons; Gary L. (wife, Judy) Jackson and Douglas L. (wife, Linda) Jackson, both of Hummelstown, one brother, Donald E. Jackson of Newville, five grandchildren; Jeremy (wife, Dawn) Jackson, Zachary (wife, Alexis) Jackson, Elizabeth Joanne Jackson, Sara Rae Jackson and Jennifer Lee Jackson, four great-grandchildren; Benjamin, Nathan, Mila and Addie Jackson.
A visitation will begin at 12:00 noon on Saturday, April 16, 2016 followed by the funeral service at 1:00 p.m. at the Carlisle Evangelical Free Church, 290 Petersburg Rd., Carlisle, with Pastor Shad Baker and Pastor Trevor Steele officiating. Burial will be private at Prospect Hill Cemetery, Newville. Ewing Brothers Funeral Home, Carlisle is in charge of the arrangements. Memorial gifts in Richard's name may be made to the "Kids Cove Wing" at the church.
Click here to send a condolence
Please accept my sincerest condolences on the death of Richard. I remember him so well from many years ago, and he didn't change his looks. May God bless his family with peace and comfort.

Virginia Drexler Giordano
______________

THE FAMILY SARA, GARY, DOUG
SO SORRY TO HEAR OF RICHARD PASSING. ALL HAVE OUR SYMPATHY.MAY GOD BLESS YOU ALL.HE IS IN A BETTER PLACE TONIGHT. THANKS BE TO GOD.

CECIL, MARLIN NEGLEY
_______________

Sarah, Gary and Doug and Families: You are in my thoughts and prayers. May God comfort you during this sad time.

Janet Neidigh
_______________
Dear Family. So sorry to hear of Richard's passing. Although, I did not see you often, you were always in my thoughts and prayers. Richard was like a second dad to me, when as a teenager, I stayed overnight many times at your home. May God bless and comfort you all.

Viola Johnson and Ted, Tom and Tiffiny
__________________
Sorry to read about Mr. Jackson. My deepest sympathy to the entire family. May God be with you during this difficult time.

Mary Fetrow aka Mamselle
_____________
Your message of condolence will appear here.