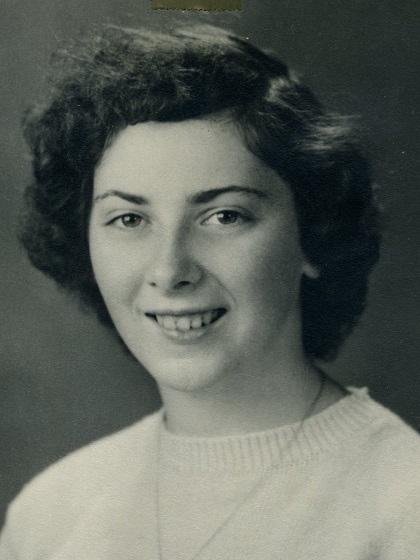 Ruth M. (Bartlow) Halliday, 83, of Carlisle, passed away on March 28, 2016. She was born on August 17, 1932 in Muncy, a daughter of the late Earl and Duella (Richey) Bartlow and was the widow of her loving husband of 58 years, Willis W. Halliday, Jr.
She is survived by a sister, Janet Davis and two brothers; Walter Bartlow and Kenneth Bartlow, all of Muncy, as well as her four sons; Colonel (Ret) Alan W. Halliday (Ann) of San Antonio, TX, SGM (Ret) William E. Halliday (Eileen) of North Carolina, Glenn W. Halliday of Carlisle and Pastor Mark Halliday (Susan) of Roaring Spring, six grandchildren, six great-grandchildren and many nieces and nephews. She was predeceased by one brother, George Bartlow.
A visitation will be held on Thursday, March 31, 2016 from 6:30 p.m. to 7:30 p.m. at the Ewing Brothers Funeral Home, 630 S. Hanover St., Carlisle. Burial will be private at Indiantown Gap National Cemetery, Annville.
Click here to send a condolence
Praying for you and your family at this time of loss. With sincere sympathy.

Sandy Knisely
____________
Our thoughts and prayers are with you Pastor Mark, Sue and family... May the Lord surround you with His Peace. We love you, Rex and Karen

Rex and Karen Hartman
____________
Please except our sincere condolences as we grieve with you.

Bob and Sandy Foor
____________
Ruth was a very good friend to my mother, Nancy Schless. She had a very direct sense of humor. Our prayers are with you.

Robert Schless
_____________
Mark and family we are so sorry to hear of your mother's passing. You are in our thoughts and prayers.

Kathy & Randy Eckman
_____________
Your message of condolence will appear here.