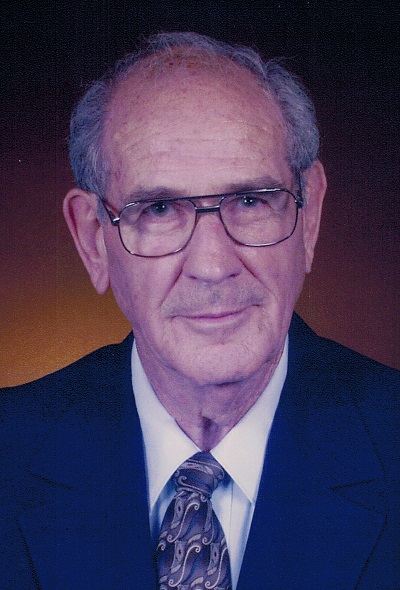 Jerome C. Lebo, 91, of Carlisle, passed away on Tuesday, February 9, 2016 at his home. He was born on July 10, 1924 in Carlisle, a son of the late Jerome and Minerva (Calaman) Lebo, and was married to the late Wanda G. (Behrens) Lebo, who died Aug. 18, 2002.
Like many veterans of WWII, Jerome opted to serve his country by foregoing his high school graduation, joining the US Marine Corps in 1943, and subsequently earning his G.E.D. from Carlisle High School after he was discharged from the Corps in 1945. He was the owner and operator of the J. C. Lebo & Sons Roofing Co., Carlisle for many years. Prior to establishing his business in Carlisle, Jerome had worked in sales and as a plant manager for the Fry Roofing Co. in Chicago. He was a member of the Emmanuel Baptist Church in Mechanicsburg.
He is survived by two sons; Douglas S. (wife, Elizabeth) Lebo of Piedmont, SC and A. Jeffrey (wife, Cheryl) Lebo of Mt. Holly Springs, 9 grandchildren, 6 great-grandchildren and many nieces and nephews. He was predeceased by one son, Ronald K. Lebo, who died on Dec. 24, 2015. Jerome was the last of nine children.
A viewing will begin at 12:30 p.m. on Friday, February 12, 2016 followed by the funeral service at 1:30 p.m. in the Ewing Brothers Funeral Home, 630 S. Hanover St, Carlisle, with Pastor Steve Crews officiating. Burial with military honors by Cumberland County Honor Guard will be in Cumberland Valley Memorial Gardens, Carlisle. Memorial gifts in Jerome's name may be made to the Emmanuel Baptist Church, 4681 E. Trindle Rd, Mechanicsburg, PA 17050.
Click here to send a condolence
My condolences to the family of Jerry. My memory of him was of a man of integrity who had a very forthright testimony of faith in Jesus Christ as Lord & Savior.

Art Amundsen
_______________

Jeff, Doug and families we would like to express our condolences on the home going of your father. Jerry and I where good friends as we shared a love for our Lord and Savior Jesus Christ. We need not sorrow as many who do not have this hope but can look forward to seeing your Dad once again, as he is truly home. He has fought the good fight both on the battle field and in his Christian faith, as his hearts desire was to share the love of Christ with all who were willing to hear. May God bless you and comfort you all, I will miss him greatly!

Dave & Susan McNear
_______________
Our deepest sympathy to the Lebo family in the home going of Jerry Lebo what a blessing he was to our family all of these years. What a joy to have known him and his former wife Wanda. They're testimony for the Lord was indeed evident, they both witnessed to so many people around them. What a joy to know that he's with his Lord, and my father who passed away recently. May the Lord be with you all, and give you the comfort at this time.

Joanna & Stephanie Acker
___________________
Our thoughts and prayers are with you all at this time. Jerry was an excellent role model for our boys. He was a true man of God who had a love for winning souls. We were privileged to know him and worship with him many years. We know he is rejoicing in heaven today.

Ray and Pat Gravley
__________________
I loved spending time with your father and I know I look forward to seeing him in heaven as I tear up, and wish I'd have spent more time with him before he went home. I love your Father and I Love all of you. Good Bless You.

Robert Byerly
__________________

The funeral service today was a beautiful tribute to Jerry by his sons and others who spoke of Jerry's love for Christ. He was a Godly man who led many to know Jesus Christ as their Savior. My deepest sympathy to the family.
Marty Line
______________
Your message of condolence will appear here.