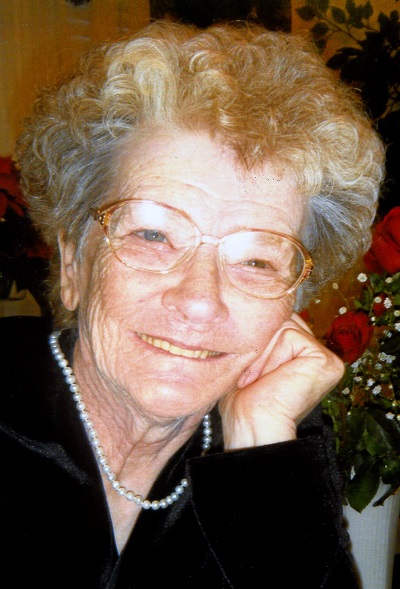 Doris L. "Bubbles" Failor, 76, of Carlisle, died on Friday, October 30, 2015 at Green Ridge Village, Newville. She was born on March 31, 1939 in Carlisle, a daughter of the late Harold L. Baker and Laura (Clepper) Baker Martin, and was the widow of Parker E. "Buck" Failor, Jr., who died October 10, 2015 and to whom she was married for 60 years.
Doris retired from the former Reeves-Hoffman, Inc. and had also worked many years with Murata Erie Frequency, both of Carlisle. Doris enjoyed camping, reading and crocheting.
She is survived by two sons; Daniel (wife, Bev) Failor and Richard (wife, Kathy) Failor, both of Newville, three daughters; Janice (husband, John) Scott and Brenda (husband, Al) Miller, both of Carlisle and Cathy (husband, Bob) Burchfield of Newville, one brother, Raymond W. Baker of Carlisle, one sister, Mary K. Reed of Dillsburg, 12 grandchildren, 22 great-grandchildren and 4 great-great-grandchildren and many nieces and nephews. She was predeceased by two brothers; Harold R. Baker and Ralph Baker and five sisters; Alda Frehn, Nellie Long, Esther McClintock, Jean Shank and Faye Hoffman.
A viewing will begin at 10:00 a.m. on Wednesday, November 4, 2015 followed by the funeral service at 11:00 a.m. in the Ewing Brothers Funeral Home, 630 S. Hanover St., Carlisle. Pastor Dick Reese will officiate. Interment will be in Westminster Memorial Gardens, Carlisle. Please visit www.Since1853 to send condolences.
Click here to send a condolence
Rest in peace aunt bubbles. You will be missed by all. May God bless and keep you. Bill and Mary Nickey
______________
So sorry for your loss and so soon after your father. There are no words. You are in our thoughts and prayers. If there is anything we can do please let us know.
Your parents neighbors
Brian & Karen Ammerman
_______________
Your message of condolence will appear here.