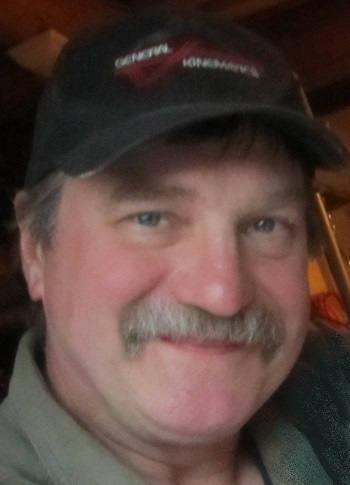 John M. Zarichansky, 58, of Newville, died unexpectedly on Saturday, August 29, 2015 in the Penn Highlands Elk Hospital in St. Mary's. He was born on Aug. 8, 1957 in Brookville, a son of the late John and Mary Ann (Bilinski) Zarichansky.
John was a 1975 graduate of Boiling Springs High School and earned his Bachelor's degree in ceramic engineering and his Master's degree in mineral processing from Penn State University. John was currently employed as Senior Process Engineer with US Silica in Frederick, MD. He was formerly employed with General Electric Co and became an independent mineral processing consulting engineer. John was a member of the Our Lady of Visitation Catholic Church in Shippensburg. John was an Eagle Scout, member of the N.R.A, an avid outdoorsman, a skilled carpenter and a loving family man who trusted in God.
He is survived by his devoted wife of 38 years, Faith S. (Wood) Zarichansky, one son, Benjamin M. (wife, Marci) Zarichansky of New Bloomfield, one daughter, Abigail M. (husband, Zachary) Kane of Emporium, one brother, Mark P. (wife, Dr. Rise VanFleet) Zarichansky of Boiling Springs, two sisters; Ann Marie (husband, Roger) Marpoe and Christina J. (husband, Carl) Sechrist, both of Newville, two granddaughters; Ruth Anne Marie Kane and Eliza Kane and several nieces and nephews.
A Mass of Christian Burial will be celebrated on Friday, September 4, 2015 at 10:30 a.m. in the St. Patrick Shrine Catholic Church, 152 E. Pomfret St, with Rev. Dwight Schlaline officiating. Interment will be in Cumberland Valley Memorial Gardens, Carlisle. A viewing will be held on Thursday from 6 – 8:00 p.m. in the Ewing Brothers Funeral Home, 630 S. Hanover St, Carlisle, with a Prayer service at 7:30 p.m. Memorial donations in John's name may be made to a favorite charity of your choice.
Click here to send a condolence
John was a good friend. We will always remember John for the kindness and encouragement. until we meet again my friend!

Susan and Bob Purcell
_______________

Faith, I am so very sorry for you and your family's loss. A prayer for comfort.

Laurel (Fickel) Lautsbaugh
_______________

John was a good man and the best of friends that will be really missed.

Luisa And Wilfred Perez
_______________

He was a hard worker , smart, practical, and of good humor. I knew him for 40 years and one thing always came out loud and clear: the love of his family.

Sandy and Bob Carland
_____________

Faith and Family - I was so saddened to hear that John had passed away. He was a unique character in US Silica and will be missed. I was with him and Dean when we traveled up to Canada to look at a site. Good memories of the time we spent there. My heart goes out to you and your family.

David Murry
_______________

I am truly sorry to hear the news.
John was a wonderful person who we remember doing great work around this place with my husband, Bill. We enjoyed our get-toghethers. He will be missed.

Mary Bilchak
_______________

John was a consummate professional and a true gentleman. As a work colleague and friend, I admired his cheerful acceptance of all requests for assistance, regardless of how busy he was. John took the time to pass his knowledge and experience to all who knew or worked with him.

Jon Sheridan
_______________

Dear Faith and Abby, I am so sorry to hear this news. My prayers are with you and all of my love too.

Jimmy Redington
_____________

We're so sorry to hear of your loss. We have truly happy memories of John's time here helping out with the house and our gatherings together.

Cindy Bilchak, John Stroughair, Jadwiga and Nick
_____________

I am so sorry for your loss. I will carry fond memories of John - both professionally and personally. He truly was a family man and grounded in his faith. I count it a privilege to have known and worked with him.

With heartfelt sympathy,
Jeffrey Kinblom
____________
Your message of condolence will appear here.