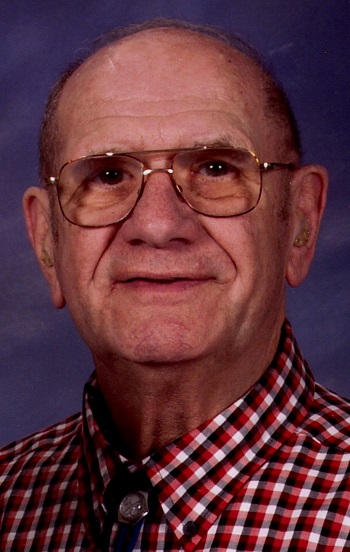 Ray A. Bear, 85, of Carlisle, "was called home" on Tuesday, August 4, 2015. He was born on July 4, 1930 in Carlisle, a son of the late George A. and Helen (Roush) Bear and was married to the late Alma M. (Culbertson) Bear, who died Dec. 13, 2013. Ray deeply loved and missed his beloved wife.
He was a 1948 graduate of Boiling Springs High School. Ray retired from the former Pensupreme Co., where he was a milk delivery man. After his retirement, he worked for 12 years with Amp, Inc. in Carlisle and then was a seasonal worker for North Middleton Twp. with the grounds keeping department. He was a member of Waggoner's United Methodist Church, Carlisle. Ray enjoyed woodworking, camping and especially vegetable gardening. He will be deeply missed by his family.
He is survived by three sons; Charles A. (Cynthia) Bear of Carlisle, Michael D. (Darlene) Bear of Mt. Holly Springs and William R. Bear of Auburn, PA, two brothers; Robert and Glenn Bear, both of Carlisle, one sister, Mary Moyer of Carlisle, 12 grandchildren, 12 great-grandchildren and many nieces and nephews.
A visitation will begin at 9:30 a.m. on Saturday, August 8, 2015 followed by funeral services at 11:00 a.m. in the Ewing Brothers Funeral Home, 630 S. Hanover Str., Carlisle, with Rev. Dr. Richard E. Denison, Jr. officiating. Interment will be in Waggoner's United Methodist Church Cemetery. Memorial donations may be made to his church at 1271 Longs Gap Rd., Carlisle, PA 17013. Visit www.Since1853.com to send condolences.
Click here to send a condolence
Uncle Ray, what a kind man you were. I always enjoyed visiting you and Aunt Alma when we were back in Carlisle. You will be missed...
Chuck, Bill, and Mike/families - my thoughts and prayers are with all of you. May your tears of sorrow eventually turn into smiles when you think and talk about your Dad.
Hugs and love,
Nita

Bonita Stewart
_____________

Dear Chuck,Mike and Billy,

It is with a saddened heart that I have learned the news of your father passing. I will always treasure the memories that we had from our family get togethers'. Please know that my thoughts and prayers are with you and that you have each other to lean on in this time of need.

Judy Espenshade Koller
_____________

Our deepest condolences on the recent passing of Ray.

randolph hays family
_____________
Your message of condolence will appear here.