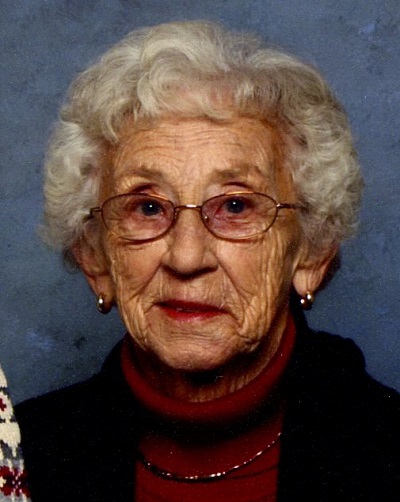 Elsie M. Bishop, 85, of Carlisle, passed away on Monday, May 9, 2016 at ManorCare Health Services, Carlisle. She was born on January 26, 1931 in Carlisle, and was a daughter of the late R. Arnold and Florence B. (Alexander) Woodrow and was the widow of Marlin M. Bishop, Sr., who died April 21, 2014.
Elsie was a loving and devoted wife, mother and homemaker. She will be deeply missed.
She is survived by six children; Marlin (wife, Patti) Bishop, Jr. of Shippensburg, Linda (husband, Craig) Yinger of Mechanicsburg, Duane Bishop of Shippensburg, Vickie (husband, Steve) Bookamer of Carlisle, Jim Bishop of Chambersburg and Cindi (companion, Chuck Hoyes) Bishop of Mt. Holly Springs, two sisters; Ruth Gensler and Betty Wisotzkey, both of Carlisle, 10 grandchildren; Mike, Michelle, Amy, Chad, Joel, Ashley, Kaylee, Kendra, Ryan and Logan, two step grandchildren; Craig and Steven, 14 great-grandchildren and several nieces and nephews. She was predeceased by one brother, Raymond Woodrow.
Graveside services will be held in the Mt. Holly Springs Cemetery at 11:00 a.m. on Thursday, May 12, 2016 with Retired Pastor Clyde Smith officiating. Memorial contributions may be made to the Ronald McDonald House, 745 W. Governor Rd., Hershey, PA 17033. Ewing Brothers Funeral Home is in charge of arrangements.
Click here to send a condolence
My prayers are with you with the loss of your Mother. She was a joy to talk too.

Maxine Pannebaker
_____________
We would like to express our sympathy and let you know that our thoughts are with you. Frank & Kathy Bentley Littleton, CO

Kathy (Losch) Bentey
______________

so very very sorry...wished I had known.....will miss her dearly...her and your dad are together at last

patty erb
_____________
Your message of condolence will appear here.