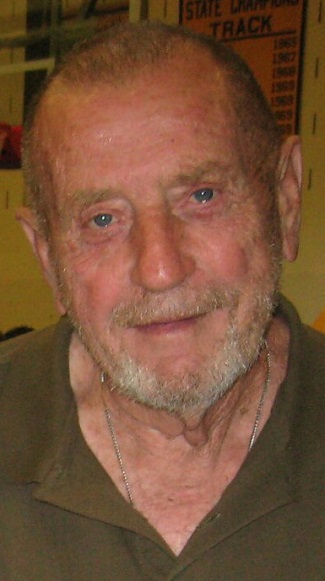 John William Newcomer, 86, of Carlisle, died on Monday, May 25, 2015 at Forest Park Health Center in Carlisle. He was born on July 16, 1928 in Boonesboro, MD, a son of the late Joseph H. and Lottie E. (Eccard) Newcomer and was married to the late Violet "Vi" (Goodhart) Newcomer, who died July 16, 2012.
Bill worked in the home remodeling business most of his life and had operated the J. William Newcomer Home Improvements in Carlisle for many years. Bill was an avid outdoorsman and enjoyed hunting and fishing.
He is survived by two sons; Michael L. (wife Linda J.) Newcomer of Newville and John S. (wife Bette J.) Newcomer of Mt. Holly Springs, one daughter, Trudy McGrath of Clarkston, GA, two stepdaughters; Rhonda D. Newcomer of Carlisle and Karen K. Bailey of Mechanicsburg, one stepson, Ronald L. Dick, Jr. of Carlisle, seven grandchildren; William Newcomer, Erin Newcomer, Steven Newcomer, Rachel Newcomer, Jaclyn Manderewicz and Kristen Jimenez and four great-grandchildren. He was predeceased by brother, Joseph Newcomer, sister, Josephine Greene and grandson, Matthew Newcomer.
A viewing will begin at 9:30 a.m. on Friday, May 29, 2015 followed by the funeral service at 10:30 a.m. in the Ewing Brothers Funeral Home, 630 S. Hanover St. Carlisle with Pastor Matthew Plant officiating. Interment will be in Cumberland Valley Memorial Gardens, Carlisle.
Click here to send a condolence
Trudy and the Newcomer Family, I was saddened to read about the passing of your Father. May he RIP-My Thoughts and Prayers go out to You.

Gary L Wickard
_____________

My thoughts and prayers are with the family of Bill Newcomer. Mike and John, please accept my deepest sympathy in the loss of your dad. I have memories of him at the ball field with my dad, and he never missed a chance to tease me and make me laugh when I was a little girl. Again, my condolences to all the family.

Georgenne
_____________

May God be with you all. I remember the days back riding dirt bikes and going to endures, camping out and stopping by the Newcomer camp site telling stories with Bill and the family. God Bless You All.
Allen Eppleman
_____________

Trudy, sorry to hear about the passing of your father, God Bless, home you are well.
Kenneth Kreiger
_____________

Dear Family, We were sad to read of your father's passing. Bill did a lot of home improvement work for us, not only did he do good work but he was a very friendly and easy-going person. We will miss seeing his truck & "He walks with me" around Carlisle.
With sympathy, Jim and Barb DeGaetano
_____________

Your message of condolence will appear here.