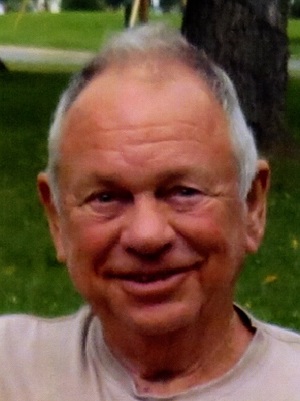 Robert Royer Line, Jr. 80, of Carlisle, died unexpectedly on March 20, 2015 in St. Croix USVI. He was born April 7, 1934 in Carlisle, the son of the late Robert R. and Aline (Bishop) Line, Sr.


Bob is survived by his wife of 56 years, Joan (Patterson) Line, his children; Sue Ellen Line Dennison (husband, Joe), Nanci Ann Line Landes (husband, Neil) and Robert Royer Line, III (wife, Michelle) and ten grandchildren; Tom, David, James and Michael Dennison, Scott, Steven, Julie and Brian Landes and Arianna and Hailey Line.


Bob was a 1952 graduate of Carlisle High School and has enjoyed the class breakfast club. He was a US Air Force veteran of the Korean War. He graduated in 1958 from the College of Wooster in Ohio where he earned a Bachelor's degree. From cradle roll until his death, he was a lifelong member of the First Presbyterian Church, Carlisle. Bob was the seventh generation steward of the Line Farm in Dickinson Twp., where he raised award winning Limousin Beef Cattle. Bob was awarded many ribbons from the PA Farm Show. Bob could be found driving his orange tractor around the farm and loved to share his farm with others. Many were guests at their Line Limousin Bed and Breakfast. He had a cut your own asparagus business and sold local produce with the help of his grandchildren. Later he enjoyed staying on the beautiful island of St. Croix which he loved. He will be missed.

A memorial service will be held on Saturday, May 16, 2015 at 11:00 a.m. in the First Presbyterian Church, 1A N. Hanover St., Carlisle. Deborah Madden will officiate. A time of fellowship will immediately follow the service at the church. Interment will be private at Cumberland Valley Memorial Gardens, Carlisle. In lieu of flowers, memorial donations may be made to his church. Ewing Brothers Funeral Home is assisting the family with the arrangements. www.Since1853.com.
Click here to send a condolence
With deepest sympathy.
Class of 1952, Carlisle High School
________________
Joan, so sorry to hear of Bob's passing. I always enjoyed talking to him at class reunions. He was a super man and knew where he stood on many subjects,well versed in many fields. God be with you as you grieve his passing.

Sick Smith
________________
Joan,
Sending deepest sympathy for your loss.
May you find comfort in the love of your family and in your memories.

Norma Linthicum Watson
______________

We send you and your family our sympathy. You are in our thoughts and prayers and send you our love.

Bob and Doris Gilmore
____________

Dear Joan,

I was shocked to read of Bob's death! Our sympathies and prayers are with you at this difficult time.

Mary Ellen & Allan Williams
______________
Your message of condolence will appear here.