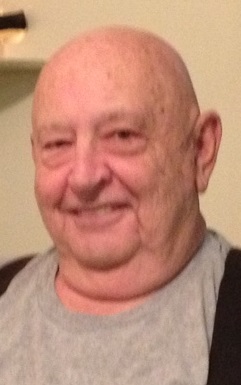 Gerald E. Boytim, 74, of Boiling Springs, died on Monday, March 9, 2015, at his home. He was born on April 18, 1940, in Tyrone, a son of the late George Boytim, Jr. and Nellie (Merritts) Boytim. He was married to the late Bertha Doris M. (Young) Boytim, who died March 7, 2010.

Jerry graduated in 1959 from Tyrone Area High School and also graduated from barber's school in Harrisburg. He served in the U. S. Air Force. He was a former barber and retired from Amp Inc. after 33 years of service. Jerry was a former member of the Plainfield First Church of God. He was a member of the Eagles Aerie 1299 and the White Circle Club, both of Carlisle.

He is survived by five step-children, one brother, John Boytim of Norristown, many step-grandchildren, nieces and nephews. He was predeceased by brothers; Robert, G. William, Paul, Donald, Richard and James Boytim.

A viewing will begin at 1:00 p.m. on Thursday, March 12, 2015, followed by funeral services at 2:00 p.m. in the Ewing Brothers Funeral Home, 630 S. Hanover St., Carlisle, with Pastor Dave Herr officiating. Burial will be private at Cumberland Valley Memorial Gardens, Carlisle. Memorial donations may be made to the American Diabetes Association.
Click here to send a condolence
Thank you for inspiring me to be a better man just like you. You were a devoted and loving husband, a caring father, and of course the best grandfather ever. You will truly be missed. Love you always.
Tom
_____________

Our thoughts and prayers to you and your family on the loss of your loved one.

Mary & Edward Gettle
____________
Your message of condolence will appear here.