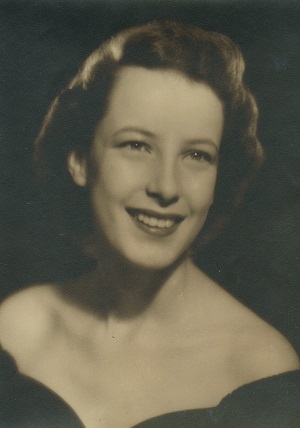 Ernestine V. "Ernie" Price, 84, of Carlisle, died peacefully on Sunday, December 28, 2014, at home surrounded by her loving family and friends. She was born on April 12, 1930, in Matewan, WV, a daughter of the late Emmett E. and Marie (Allara) Brown and was the widow of Colonel (Ret) James E. Price, US Army, who died Sept. 14, 2010.
She was raised with her sisters and cousins in Matewan and attended Magnolia High School. She progressed on to Virginia Intermont College and then graduated from West Virginia University, where she met her late husband. Ernie brought joy to everyone she touched, a warm smiling presence to the very end. She loved God, family and friends, as well as her country and military, where she relished being an Army wife. She was active in the Eastern Star, Carlisle Barracks Officer's Wives Club and especially the Post Chapel, where she was active with the choir, Sunday school and PWOC. She leaves behind an extended family of active and retired military friends in the Carlisle area.
She is survived by her loving and forever grateful sons; Emmett Price, Jim (and his wife, Andrea) Price and Rick Price, all of Carlisle, five grandchildren; Emmett Jr., Samantha, Alex, Kyle and Adam, one great-granddaughter, Kyla and one sister, Betty (and husband, Frank) Finley of Richmond, VA. She was predeceased by one sister, Linda Lou Stephenson.
Funeral services will be held at 11 a.m. on Saturday, January 3, 2015, in the USAWC Memorial Chapel, Carlisle Barracks, with Chaplain (LTC) Matt Wysocki, US Army and Rev. Rosemary Brown officiating. A viewing will be held on Friday from 6 - 8:00 p.m. in the Ewing Brothers Funeral Home, 630 S. Hanover St., Carlisle. Burial will be at a later date at Arlington National Cemetery. In lieu of flowers, donations may be made to USAWC Memorial Chapel or to the American Cancer Society.
Click here to send a condolence
Emmett, Jim and Rick, I am so sorry for the loss of your mom. She was an amazing woman. I am glad I was blessed with the opportunity to know her. You all are in my thoughts and prayers.

Patrick Wooten
_______________

I loved her like a mother and miss her greatly! She was a family member and will always live in our hearts and memories! God has received the most special angel in heaven, and I am thankful she is Home!

Debbie Teague
______________

We were so sad to read of Ernie's death. She was such a kind, caring and gentle lady. The world will be a lesser place without her. Our heart felt thoughts to her loving sons. West Virginia has lost one of their Ladies.

Ron & Jenny Elliott
____________

I pray that you will feel the love, comfort, peace and strength of the Lord as you grieve the loss of this beloved lady. Ernie was very special and will remain in the hearts of all who knew and loved her.

Bev Steinsiek
_____________

Jimmy, I just heard about the passing of you mother and I am so sorry for your loss. My mother and father who retired in Carlisle, spoke so highly of her and told me that she was such a nice and lovely lady. From my family to yours, our thoughts and prayers are with you during this difficult time. God Bless!

Dee Munger and Family
_____________

To the Price family...
Ernie was very very special to our family. She was such a Godly and precious woman...a true blessng in our lives. May the Lord bless you with His comfort during this time of grief. Ernie will be missed so very very much! We loved her dearly.

Rev. and Mrs. Buddy Wheat
_____________

It is a sad day. I will always remember her enthusiasm and love of life!! My thoughts and prayers are with you.
Love

Barbara "Cookie" Allara
_____________

Our deepest sympathy to you and your family. She will always be remembered for her lovely smile and the classy lady she was. She will be missed.

Col and Mrs. Roy Walker
_____________

Emmett, Jim, and Rick-Our thoughts and prayers are with you!
Jesse and Sandy DeFrance
_____________

I am so sorry for your loss, I knew your Mom from working with her through the farm programs in Smyth County. She was a wonderful person and will be greatly missed.

Bonnie Dolinger
_____________

Our thoughts and prayers go out to Ernie's family. She was a wonderful human being, whose warm presence and personality always radiated reassurance and love.

David and Wiebke Jablonsky
______________

Your message of condolence will appear here.