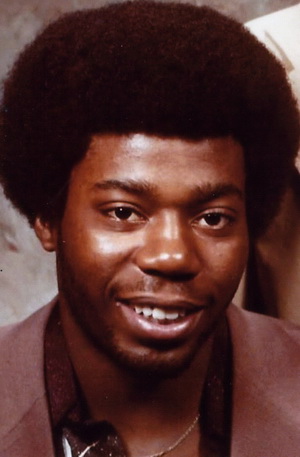 Michael Anthony Wilson, 56, of Carlisle, died peacefully on Friday, July 25, 2014, at Carlisle Regional Medical Center with loved ones by his side. He was born on Feb. 15, 1958, in Kenbridge, VA, a son of Roosevelt and Evelyn (Edmonds) Wilson, Carlisle.
Michael was a member of Shiloh Missionary Baptist Church, Carlisle and was a 1977 graduate of Carlisle High School. He formerly worked at Fry Communications, Mechanicsburg for many years. Michael was also a former Golden Gloves Boxing Champion.
In addition to his parents, he is survived by two brothers; James (wife, Yanna) Wilson and Roger Wilson, both of Carlisle, one son, DeWayne Bailey, aunts and uncles, Martha and Larry Thomas of Carlisle and Mattie and Robert Etheredge of Teaneck, NJ, cousin, Timothy A. Scott of Carlisle and several nieces, nephews and other extended family members.
A viewing will begin at 11 a.m. on Friday, August 1, 2014, followed by the funeral service at 12:00 noon in the Ewing Brothers Funeral Home, 630 S. Hanover St., Carlisle, with Minister Duane Coleman and Rev. Daniel B. Keys officiating. Burial will be in Cumberland Valley Memorial Gardens, Carlisle. In lieu of flowers, the family asks that donations in Michael's name be made to the National Kidney Foundation at www.kidney.org or at 30 East 33rd Street, New York, NY 10016 or to The Street Ministry at Shiloh Missionary Baptist Church, 409 N. West St., Carlisle, PA 17013.
Click here to send a condolence

To the Family of the late Michal Wilson, we send Heartfelt Sympathy to his Family. And we want to let all of you know that, we the Praise and Worship Team will keep all in Prayer. And that in the Middle of Sorrow there can be JOY. For our Lord and Savior Jesus Christ will send the COMFORTER.

Joyfully Submitted,
Deaconess Mary Lee Scott, and the Praise and Worship Team

Rev. Daniel B. Keys, Pastor
Shiloh Missionary Baptist Church of Carlisle, Pa.
_____________

Your message of condolence will appear here.