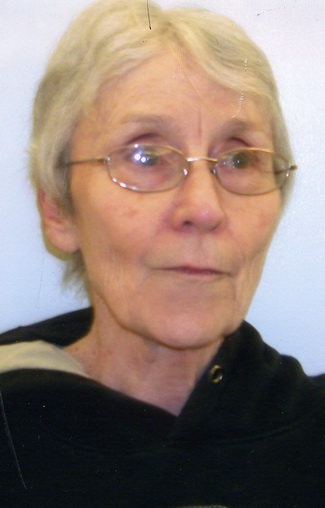 Mary Carol Wert, 70, of Newville, passed away on Sunday, April 13, 2014, at Forest Park Health Center, Carlisle. She was born on July 21, 1943, in Durant, OK, a daughter of the late George William Cline and Mary Avis (Burnett) Cline.
Carol retired from the Frey & Tiley law office in Carlisle, where she worked in accounting. She also owned several tractor trailers with the Cherokee Truck Line, her family's business in Cushing, OK. Carol was a member of the Seventh Day Adventist Church, Carlisle. She enjoyed reading books and especially her Bible.
She is survived by her loving and devoted husband, Alan K. Wert, one son, R. John Beaver, one daughter, N. Georgianna Skarlatos, one brother, Neil R. Cline, six grandchildren and several nieces and nephews. She was preceded in death by one daughter, Mary Grace Beaver and one brother, Charles Cline.
A graveside service will be held on Friday, April 18, 2014, at 11:30 a.m. at Prospect Hill Cemetery, Newville Rd., Newville, with Pastor Ed Gamble officiating. Ewing Brothers Funeral Home, Carlisle, is in charge of arrangements.
Click here to send a condolence
We will always miss you Carol, Such a sad sad day
____________

Amanda and Alan, I am very sorry to hear of your great loss. I hope in the days ahead you can find comfort and peace in all that she gave to you.

Bob Wood
_____________

We spent a lot of time together at Frey and Tiley.
I will miss you Carol! Rest in Peace, you have earned it.

Trisha
_______________
Allen and family
We are very sorry for your loss, we are praying for Mary that she rests in peace ! If you need anything you know were to find us. Take care brother.
Chris, Blair,Tyler,Dalton

( Blair Harry)
_______________
So sorry to hear of your loss, Alan. May peace be with you, and Carol's children.

Steve Eckrich
_______________
Your message of condolence will appear here.