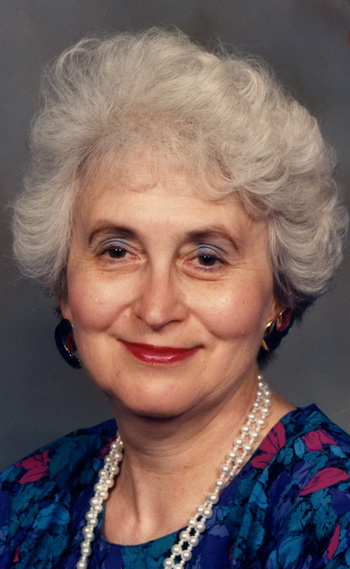 Janet A. (Weary) Swarner, 74, of Carlisle, was called to her eternal home on Saturday, December 14, 2013, at the Carlisle Regional Medical Center. She was born on July 12, 1939, in Carlisle, and was a daughter of the late John H. and Romaine L. (Deitch) Weary.
Janet was a 1957 graduate of Boiling Springs High School. She was the co-owner and secretary of the former Swarner Brothers Collision Service and the M. L. Swarner Collision Service, both of Plainfield. Janet was a member of Christian Life Community Church, Newville, where she was a member of the WILLOW executive committee and the Hospitality committee. She was a former member of the Christian Women's Club of Carlisle and the executive committee. Janet enjoyed making and selling crafts, traveling, cooking, reading, snowmobiling and serving others.
She is survived by her loving and devoted husband of 50 years, Marlin L. Swarner, two daughters: Debi Swarner of Carlisle and Kelly (husband, Chris) Moyer, Carlisle, three sons: Marlin (wife, Cindy) Swarner, II of Carlisle, Brian (wife, Cindy) Swarner, Newburg and Mark (wife, Yvonne) Swarner of Carlisle, nine grandchildren: Ashleigh, Hannah, Grace and Faith Swarner, Trevor and Tristan Moyer, Justin, Josh and Chris Barrick, four great-grandchildren: Daren Bradley and Lily, Easton and Adalynne Barrick, two brothers: John (wife, Lois) Weary, Carlisle and Fred (wife, Marge) Weary of Boiling Springs, one sister, Alice (husband, Ron) Baughman of Carlisle, one sister-in-law, Jackie Weary of Boiling Springs and several nieces and nephews. Janet was predeceased by one daughter, Wanda L. Swarner, one grandson, Jared Swarner and one brother, Richard Weary.
Funeral services will be held on Friday, December 20, 2013, at 10:30 a.m. in the Carlisle Brethren in Christ Church, 1155 Walnut Bottom Rd., Carlisle, with Pastor Steve Gibb officiating. Burial will follow in Plainfield Church of God Cemetery. A viewing will be on Thursday from 6 – 8:00 p.m. at Carlisle Brethren in Christ Church. Ewing Brothers Funeral Home is in charge of arrangements. Memorial contributions may be made to the Wanda L. Swarner Memorial Scholarship Fund, C/O Kelly Moyer, 344 Kerrsville Rd., Carlisle, PA 17015.
Click here to send a condolence
Who would have thought from one loss of one mother, to another loss of your mother! She represented the joy of your family and her smile and caring spirit will long be remember. Just to let you all know we share in your loss and hurt. May the Lord provide strength during this time.

Jerry Ann Spangler
_________________
Marlin, Mark, Yvonne, Grace And Faith,
Please accept our Deepest Condolences and Prayers at this time.

Ken,Shirley,Patricia And Amanda Gartzke
_______________
So sorry for the loss of your loved one. You are in our prayers.
Whenever you need to talk or get away, please give me a call.

Jerry Loudon
_________________
My prayers and thoughts are with all you. Janet is reunited with your beautiful Wanda. Most of our Lord and Savior. I have no words. But I will prayer for all of you. I'm sorry Swarner family. I will remember all the good times I had coming over. When I was younger. May The Lord bless you with what you need.

Amy Grimes Fulton


Your message of condolence will appear here.