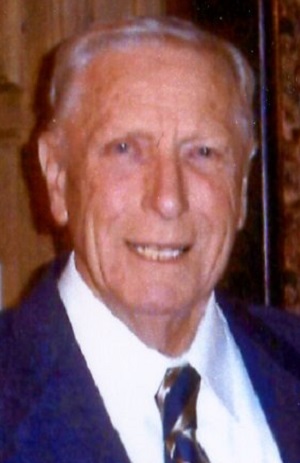 Harlan E. "Pete" Kelchner, 83, of Carlisle, passed away peacefully on Thursday, August 22, 2013, at his home. He was born June 15, 1930, in Berwick, the son of the late Floyd and Cora Anna (Edwards) Kelchner.

Pete was a 1948 graduate of Berwick High School and a US Navy veteran. He retired after 30 years of service with Link Flight Simulation in Binghamton, NY, where he was the Manager of the Computer Test Department. He worked on the simulator for the B-2 Stealth Bomber, the SR71 aircraft and the Apollo mission simulators. Pete also worked on the simulator for the first space shuttle and the Apache helicopter. Prior to working for Link Flight, Pete worked for the Burroughs Corp. at the Radar Station in Montauk, NY and the Lockheed Corp. in CA and CT, where he worked on the first nuclear powered submarine. He was a member of the Chenango Bridge United Methodist Church in NY, where he was a former Men's Club President and member of the Administrative Board and Finance Committee. He formerly volunteered for Meals on Wheels, was a former member of an Archery Club and formerly participated in softball and bowling Leagues. He was a part-time tax preparer for Jackson Hewett Co. Pete was a dedicated family man and always enjoyed working to provide for his family. He enjoyed church, fishing and watching the New York Yankees. Pete will be deeply missed by his family.

He is survived by his loving and devoted wife of 60 years, Joan Marie (Shook) Kelchner, one son, Bryce E. (and his wife, Debbie Mesquit) Kelchner of Apple Valley, CA, one daughter, Karen K. (and her husband, Donald) Steinmeier of Camp Hill, one granddaughter, Donna L. Volles of Lancaster, two half-sisters; Ruth Kelchner and Dorothy Hallman, both of Berwick. Pete was preceded in death by a half-sister, Marian Grassley.

Funeral services will be held on Monday, August 26, 2013, at 2 p.m. in the Ewing Brothers Funeral Home, 630 S. Hanover St., Carlisle, with Pastor Chuck Kish officiating. Burial will be in Ashland Cemetery, Carlisle. A visitation will be on Monday from 1 p.m. until time of services. Memorial contributions may be made to the Kidney Foundation of Central PA, 4813 Jonestown Rd., Suite 101, Harrisburg, PA 17109.
Click here to send a condolence
Our sincere condolences to your family.
Pete's business with our garage in Kattelville was greatly appreciated.

Cliff Simons
_______________

We are so very sorry for your loss.
Our thoughts are with you.

Andy and Linda Henry
_______________

My condolences to Pete's family. I work with Pete.
He was great person to know and work with.

Tom Griffiths
_______________

Dear Bryce, I was very sorry to read about your father.
Please extend my condolences to your whole family.

Sincerely, Jane
(Jane Shear)
_______________


Your message of condolence will appear here.