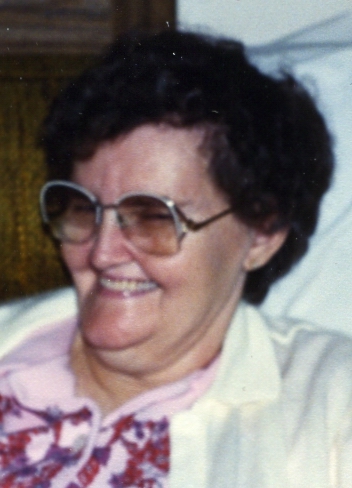 V. Jane Zinn, 85, formerly of Newville, passed away on Wednesday, March 27, 2013, at Sarah A. Todd Memorial Home in Carlisle. She was born on Friday, February 17, 1928, in Shippensburg, a daughter of the late Arthur R. and Effie E. (Cover) Kendall, and was the widow of J. Elwood Zinn, who died Aug. 8, 2006.
Jane was a member of Green Spring First Church of God, Newville. She was a loving homemaker and helped operate the family farm. Jane also worked several years for the Big Spring School District with the custodial department. She enjoyed drawing, crossword puzzles and playing the piano.
She is survived by four sons; John S. (and his wife, Bonnell) Zinn, Delmar A. (and his wife, Velma) Zinn, Dean E. (and his wife, Susan) Zinn and Marvin J. (and his wife, Donna) Zinn, all of Newville, two daughters; Barbara M. (and her husband, Daniel) Laughlin of Newburg and Victoria E. (and husband, Curtis) Burnside-Rauch of Newville, one sister, Vivian Swanger of Mechanicsburg, 14 grandchildren and many great-grandchildren, nieces and nephews. Jane was predeceased by brothers; Doyle, Bobby and Dale Kendall and one sister, Janet VanScyoc.
Funeral services will be held on Monday, April 1, 2013, at 1:30 p.m. in the Ewing Brothers Funeral Home, 630 S. Hanover St., Carlisle, with Rev. Philip Steele and Rev. Kenneth Cornelius officiating. Burial will follow at Cumberland Valley Memorial Gardens, Carlisle. A viewing will be held on Monday from 12:00 noon until time of services at the funeral home.
Click here to send a condolence

Very sorry for you loss. You are in my thoughts and prayers.

Bill Derr
_______________

dean and family,
so sorry to hear of your moms passing,you will all be in are prayers.

melody cooper lintner
_______________


Your message of condolence will appear here.