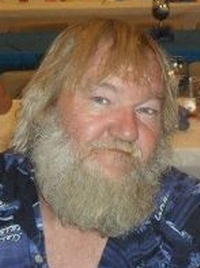 Theodore L. Eshelman, Sr., 53, of Newville, died on Monday, September 17, 2012, at Carlisle Regional Medical Center. He was born on Saturday, February 21, 1959, in Chambersburg, a son of the late Theodore R. and Edith (Johnson) Eshelman.
Ted enjoyed collecting antiques, working on cars, woodworking and restoring cars. Ted loved being outdoors and would help anyone in their time of need. He will be deeply missed by his family and friends.
He is survived by his loving and devoted wife of 30 years, Ingeborg Maxine (Rudisill) Eshelman, one son, Theodore L. Eshelman, Jr. of Newville, one stepdaughter, Michele J. Eshelman of Newville, one grandson, Devine Eshelman that currently lived with him, two brothers; Stanley Eshelman and his wife Sharon of Carlisle and Robert Rhodes and his wife Lera of Indiana, one sister, Barb Harper of Chambersburg, three foster sisters; Carol Salisbury and her husband Jeff, Teressa Davis and her husband Jeff, both of Newville and Caroline Eutzy-Valentim of Carlisle, his foster father, John "Tug" Eutzy of Newville and several nieces and nephews. Ted was preceded in death by two sisters; Shirley and Bonnie Eshelman and his foster mother, Geraldine Eutzy.
Funeral services will be held on Friday, September 21, 2012, at 10:30 a.m. in the Ewing Brothers Funeral Home, 630 S. Hanover St., Carlisle, with Pastor Kevin Dunlap officiating. Burial will be in Cumberland Valley Memorial Gardens, Carlisle. A viewing will be held on Thursday from 6 - 8:00 p.m. at the funeral home.
Click here to send a condolence

I am truly am deeply sorry for the loss of Ted.
He sure was a Amazing man that would help anyone. R.I.P

Ray, Shelley, Amber and Brandy Boose
_____________

Sorry about the loss of your dear husband Ted.
He will be missed by many, R.I.P Ted till we all meet again.

Love You all Barb Neidigh & Mike
_____________

Dad You will be deeply missed he was loved by all.... I love you so much Dad until we meet again... From You Loving DAUGHTER...and my prayers go out to my mom Teddy, and Devin that they can get through this... i know its going to be a long road for us.. but we will get through this with the love and help of us all ....

Michele Eshelman
_______________

Inge and Devin and Family so very very sorry for your loss. If there is anything that you need please let me know.

Samantha and Samuel
_______________



Your message of condolence will appear here.