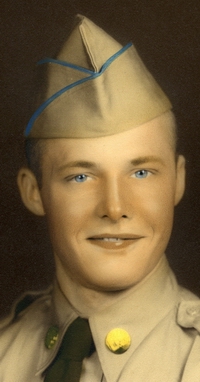 Ray F. Jumper, Jr., 76, of Carlisle, passed away Friday, November 25, 2011, at Carlisle Regional Medical Center. He was born on Saturday, February 9, 1935, in Newville, a son of the late Ray F. Jumper, Sr. and Elizabeth (Neidigh) Jumper.
Ray was a 1953 graduate of Boiling Springs High School and served in the US Army from 1957 to 1959, during which Ray participated with Army wrestling teams. After his discharge from active service, Ray continued serving for several years in the Army National Guard. He retired from the former Carlisle Tire & Rubber Co. after many years of service as a senior purchasing agent. Ray was a member of Carlisle Eagles Aerie 1299, Cumberland Star Masonic Lodge 197, where he was a 32nd degree Mason and a member of the Harrisburg Consistory. He enjoyed antique and collectible cars and was a member of the Antique Automobile Club of America-Gettysburg and Hershey chapters, Carlisle Toys of Time Kruisers and the Cumberland Valley Classics Car Club. He was also a member and Past President of AARP Carlisle Chapter 4377 and a member of Middlesex Twp. Senior Citizens.
He is survived by his loving and devoted wife of 54 years, Nancy D. (Hummel) Jumper, one son, Bradley R. (and his wife, Marilyn) Jumper of Carlisle, one brother, Harold Jumper of Mechanicsburg, two sisters; Gloria Taylor of Dillsburg and Mary Hunter of Mechanicsburg and several nieces and nephews.
Funeral services will be held at 2 p.m. on Wednesday, November 30, 2011, in the Ewing Brothers Funeral Home, 630 S. Hanover St., Carlisle, with Rev. Daniel R. Mikesell officiating. Burial with military honors by Cumberland County Honor Guard will be in Westminster Memorial Gardens, Carlisle. Viewing will be on Wednesday from 1 p.m. until time of services. Flowers are welcome or memorial contributions may be made to American Heart Association, 1019 Mumma Rd., Wormleysburg, PA 17043.
Click here to send a condolence
A long time friend, coworker, and fishing buddy will be missed by all.
My prayer go with Ray and his whole family. A fun guy he was.

Tom H. Wolf
______________

I was sorry to learn of Ray's passing. I remember when we worked together "back in the day" at Carlisle Tire. I always enjoyed Ray's enthusiasm and his energetic personality. My sincere condolences to his family.

Samuel K. Padjen
_______________

Nancy, Brad, and Marilyn, I remember being a neighbor to your family and the visits between the houses. Lori and I enjoyed seeing ray and Brad at the car shows. Ray will be missed very much by all and our prayers are with you.

John and Lori Killinger
______________

I will always remember Ray through the friendship we made in owning the blue '57 Chevrolet Bel Air. It was something we both cherished. I was so happy for Ray when I sold it back to him, as he truly did love that car. He was able to spend his last years with it and that is a lasting memory for me.
Jim Kuenzie
_______________


Your message of condolence will appear here.