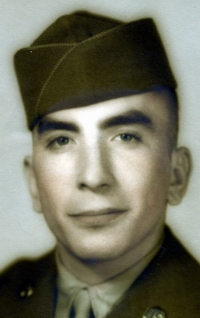 Victor L. Jumper, Sr., 81, of Carlisle, died Monday, November 7, 2011, at Harrisburg Hospital.
He was born on Friday, February 14, 1930, in Newville, a son of the late Harry E. and Priscilla (Davis) Jumper, and was married to the late Joan A. (Zeigler) Jumper, who died July 6, 2000.
He was a US Army veteran of the Korean War, and had worked for the former Carlisle Ribbon Mill for 12 years, the Carlisle Tire & Wheel Co. for nearly 10 years, Globe Security Systems and had also driven school bus for many years with several school districts in the Carlisle area. Victor formerly attended the Bible Brethren Church, Carlisle. He was a member of Eagles Aerie 1299 and the White Circle Club, both of Carlisle and a life member of the American Legion in Mechanicsburg and the AmVets in Fairfield.
He is survived by one son, Victor L. (and his wife, Kerry) Jumper, Jr. of Shermans Dale, three grandsons; Trevis, Nathan and Joel Jumper, one great-grandson, Jordan Jumper, one sister, Myrle Warner of New York and several nieces and nephews. He was preceded in death by one son, James Jumper, four sisters; Kathryn Miller, Fredith Bingham, Pearl Markle and Edna Boyd and three brothers; Howard, Earl and John Jumper.
Funeral services will be held Friday, November 11, 2011, at 10:30 a.m. in the Ewing Brothers Funeral Home, 630 S. Hanover St., Carlisle, with minister John J. Winand, Jr. officiating. Burial will be in the Bible Brethren Church Cemetery, Wertzville Rd., Carlisle. Viewing will be on Friday from 9:30 a.m. until time of services. Memorial contributions may be made in Victor's name to a charity of your choice.
Click here to send a condolence

Sending the Jumper family my condolences.
Vic was a special man he will be greatly missed

tonia barclay and family
_______________

We wanted to send our deepest sympathy and let you know that you and your family are in our prayers.

Scott Pettit and Family
_______________


Your message of condolence will appear here.